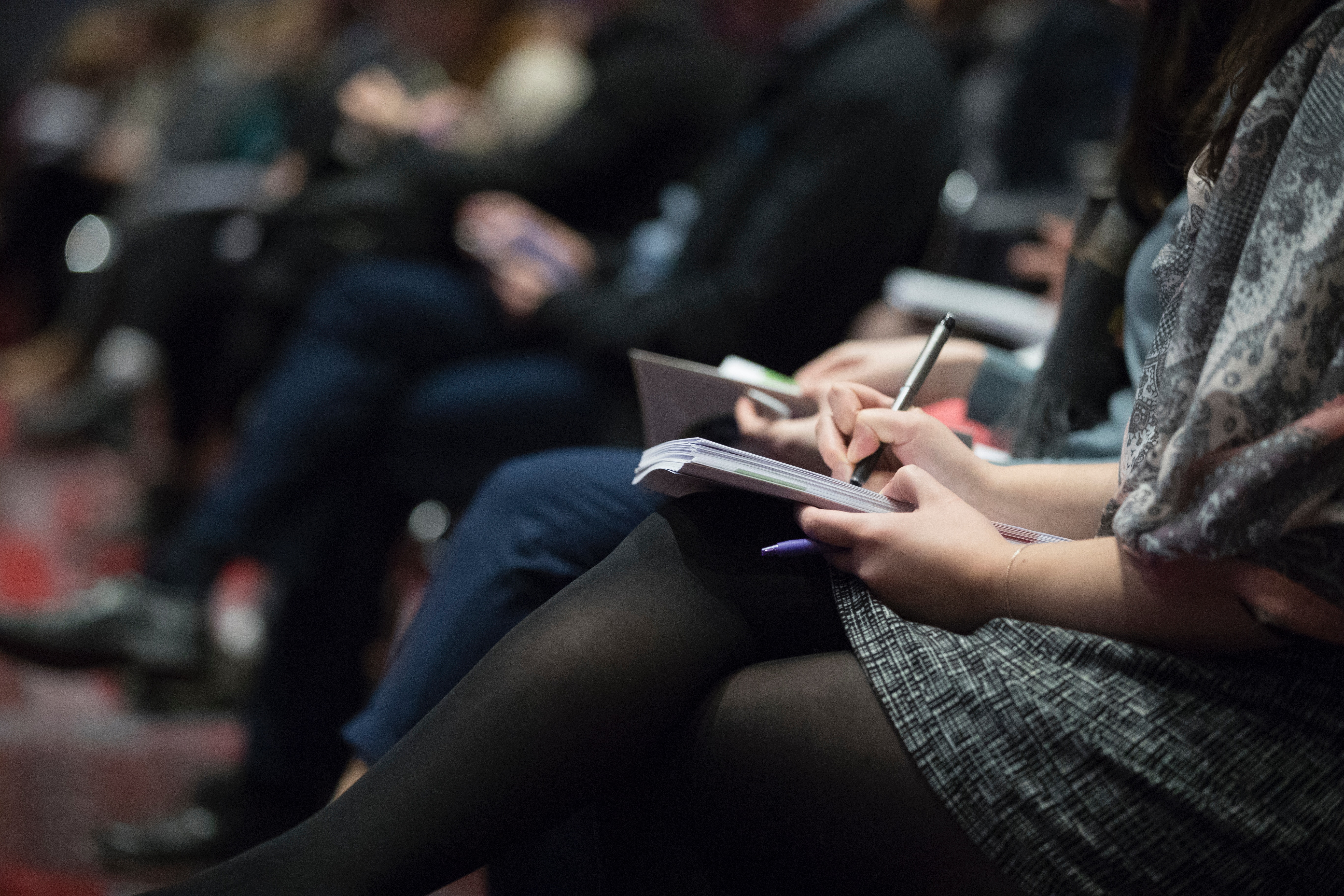 This year's Symitar Educational Conference and TechConnect was held at the Hilton San Diego Bayfront August 28-31. More than 1,000 credit union employees, 65 prospects in the market for a core system as well as 118 vendors attended.
Symitar is a division of WMA client, Jack Henry & Associates, Inc., a provider of technology and payment processing solutions for the financial services industry. The Symitar Educational Conference (SEC) provides an opportunity for credit union employees and executives to network with peers; discuss business strategies; and learn about new technologies. This year, the SEC offered more than 100 educational and training classes and some qualified for CPE (Continuing Professional Education) credits and/or AAP (Accredited ACH Professional) renewal credits by NACHA, the electronic payments association.
Award-winning speaker Sam Glenn served as one of the event's keynotes. Known as "The Attitude Guy," Glenn has been traveling the country delivering inspirational talks focusing on the importance of attitude on success. He is also the author of 18 books on personal and professional development.
Fintech consultant and best-selling author David Peterson joined Glenn as a keynote speaker at this year's event. Channeling his experiences gained over thirty years in the financial industry, he discussed security, payments, digital branch strategy and digital personalization.
Featured sessions focused on steps credit unions can take to make banking personal again through the introduction of new technologies. Additionally, fintech companies Blend and SigFig shared about why they are interested in partnering with credit unions because of the loyalty among their members, and the companies participated in a panel about tips for credit unions interested in partnering with fintechs.
Several companies and credit unions also made announcements at the SEC including Arya, Jwaala, IMM and Ondot Systems.
Overall, credit unions were eager to connect and share best practices. The buzz during the conference focused on the themes of growth, lending, fintech partnerships and digital tools.
To see what trade shows or conferences are next in the queue, please download our 2017 Trade Show Directory.