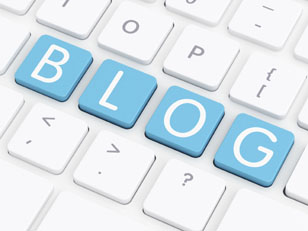 Social media is a ubiquitous force in our society. It has evolved from a source of entertainment and a place to connect with friends and family to a trusted source of information that has the power to shape consumers' perceptions, influence their ideas and affect their behavior.
Credit unions recognize the significance of social media and, in response, a growing majority have established a presence on popular platforms, including Facebook, Twitter and/or LinkedIn. However, merely establishing a Facebook page or simply setting up a credit union-branded Twitter handle is not an effective marketing strategy, and as many credit unions have discovered, this static approach yields marginal results at best.
For credit unions, future success hinges on the ability to build long-term connections. This can be achieved through various marketing tools, including blogging and social media outreach, that independently are effective but, when combined, have an even more powerful impact. Compelling content combined with thoughtful outreach is the key to effectively engaging members, connecting with the community and, perhaps most importantly, attracting the next generation of account holders.
1. Attracting an Audience
Blogging is an effective way to develop and deliver content, capture an audience and, in turn, fuel future social media outreach. The challenge for many credit union marketers is cutting through the noise in today's environment where consumers are inundated with information. Readers are more likely to engage with blogs that are visually appealing, and there is a growing trend amongst successful bloggers to use more graphical content. Incorporating infographics, high resolution images and interesting design elements will help capture the reader's attention. Clever headlines are increasingly important and tools like BuzzSumo can help rate and develop effective titles.
2. Building a Connection
Successful blog posts focus on building a personal connection with readers through relevant, fresh, informative content. Focus on various goals and challenges facing the reader and create a list of potential topics. Allowing members to submit questions is a great way to identify topics of interest and ensure content is timely. Including member testimonials, employee profiles and personal experiences helps ensure content is relatable, while weaving in tips for managing finances, commentary on world or local events and/or advice on personal money matters position the credit union as a trusted source of information. Including a reader poll at the end of a blog post is a tactic for increasing interaction and another way of identifying content that is of interest to your audience.
3. Engaging Followers
Blogging provides credit unions an immediate opportunity to actively engage members on social media platforms. Include a link to your credit union's blog on each social media profile, and promote each new post to the credit union's various social accounts. Invite employees to share relevant posts and, as a call to action, invite readers to share posts with their networks as well. To maximize engagement, create unique posts tailored specifically for each individual social media platform, and make note of the peak times and how they vary across each channel. Such tools as FollowerWonk can help narrow down the best time to post updates based on your target audience and platform.
Keep in mind social media by design should be interactive, so ask questions, respond to comments and/or elicit feedback. Encouraging two-way communication, creating a human connection, increases the level of engagement and helps build long-term relationships with members. Consistent member communication is crucial to building a loyal member base. Although the channels and methods have evolved, maintaining an open dialogue is key to providing the superior level of service your members expect.
Anna Stanley is an account supervisor at William Mills Agency, the nation's largest independent public relations firm focusing exclusively on the financial services and technology industries. The agency can be followed on Twitter, Facebook, LinkedIn, or its blog.
CUES' Credit Union Management's online-only "PR Insight" column runs the first Thursday of every month.