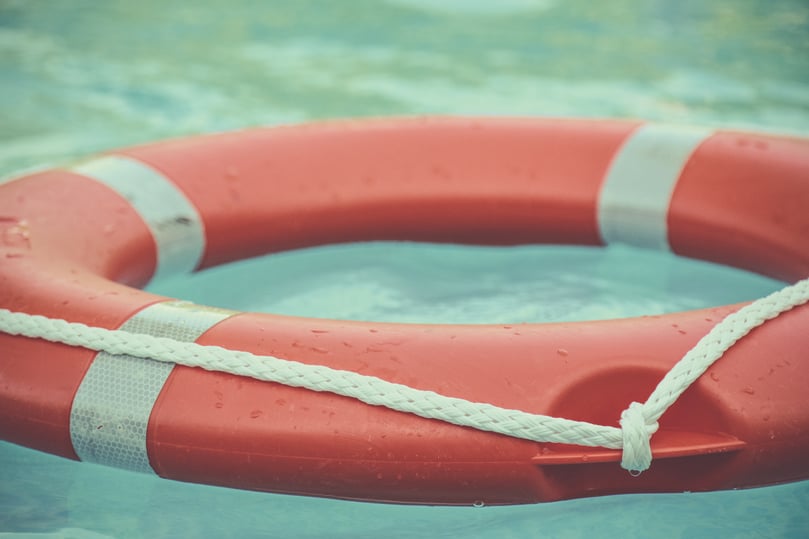 When you think of today's biggest brands, it is difficult to think of one that has not experienced a PR crisis. Remember Facebook's data breach? What about the Wells Fargo account opening scandal? Or NBC and Matt Lauer? While these were all publicity nightmares, public backlash can stem from something as simple as a controversial communications strategy. For example, remember Kendall Jenner's Pepsi commercial? Or Nike's ad with Colin Kaepernick? Even IHOP's temporary name change to "IHOB" resulted in some negative publicity.
Would your organization be prepared to manage such scenarios?
When a business falls under public scrutiny during a crisis, there is no time for planning. Instead, it is important that leadership respond swiftly and truthfully to minimize the negative impact on the business's reputation.
To ensure your organization is adequately prepared in the event of a crisis, which hopefully never happens, consider the following steps:
1. Assemble a team and prep for multiple crisis scenarios
Establish a team that can help your organization manage a crisis. Involve employees from PR, social media and marketing as well as C-level executives. Other department leaders may need to be involved as well, depending on the situation. It is also important to identify the right company spokespersons. These should be executives in an authoritative role with strong communication skills or professionals with previous experience interacting with media. Once these executives are identified, they should be trained on what information to disclose and the messaging to use.
2. Establish a consistent message and own it
As soon as a crisis has become apparent, work with your crisis team to digest all the facts. From there, formulate a uniform message and communicate that message consistently to internal staff and then externally to media, clients, shareholders and the greater public. As updates are received, those updates must be communicated in a timely manner. If there is no additional news when audiences request an update, your company should provide a reason as to why there is no new information. At all costs, avoid the phrase, "no comment."
In the midst of a PR crisis, disseminate the facts completely, quickly and honestly. This will mitigate damage to your brand and will empower your organization with more control over the message. By controlling the message, you can restrict rumors and speculation from media, staff and clients. The worst thing that can happen in a crisis is for secondary crises to erupt following a misstep in your communication strategy.
Just look at Pepsi's response to the backlash against the company's commercial featuring Kendall Jenner. After the public criticized the ad for being tone-deaf and trivializing true social activism, Pepsi swiftly apologized, taking full responsibility for the mistake and pulling the ad. The company's rapid response minimized the impact of the scandal.
3. Tailor that message for your three main audiences
All companies have at least two audiences to communicate with: media and clients. For public companies, they must also communicate with stakeholders or investors. In the event of a controversy, be sure to tailor your message for those audiences. While your organization should be consistent in its message, remember that your clients will likely ask different questions than journalists and your stakeholders will have their own unique inquiries. Be prepared to address each party's concerns quickly and effectively.
4. Maintain strong community involvement
Corporate social responsibility has become increasingly important for many companies and during a crisis, social activism and public service can help smooth over negative publicity. When bad news spreads, an organization can promote positive sentiment by highlighting its community involvement or goodwill efforts.
5. Uphold a sense of humanity and humility
Make sure your organization maintains its sense of humanity during a crisis. Your spokesperson and the statements they make on behalf of the company should show empathy for the people the crisis impacts, whether that is employees, customers or the public in general. Your company should strive to portray itself as sincere, caring and empathetic. Show a sense of humility and put those affected by the situation first. Your company's reputation cannot be replaced, but profits can.
NBC is an excellent example of this. When NBC's Matt Lauer was fired for sexual misconduct and co-hosts, Samantha Guthrie and Hoda Kotb had to report the news to a live audience; Guthrie reported the news in a personal and respectful way. By conveying her personal emotions while remaining respectful to the victims who had come forward, Guthrie humanized the issue for viewers, helping NBC move forward from the scandal.
A communication crisis does not have to be the demise of your organization. You have all the tools you need to bravely face down a crisis, but it is important to take the time and plan how you will use those tools, should the need arise. By planning proactively, companies of all sizes can ensure their survival through even the toughest of scandals.
Learn more about William Mills Agency's crisis communication services here.