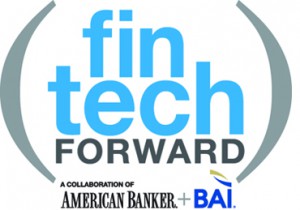 William Mills Agency, a provider of financial public relations and marketing services, announces that it has been selected as agency of record for FinTech Forward 2014, a new initiative from American Banker and BAI that identifies significant trends in the financial services industry and ranks the top vendors in banking.
As agency of record, William Mills will promote the initiative to financial technology vendors world-wide, provide strategic public relations counsel to maximize exposure for participating companies, develop promotional tools and raise visibility through social media channels.
"We are honored to serve as agency of record for FinTech Forward as well as to promote the technology trends and vendors that are shaping the banking landscape today," said Scott Mills, president of William Mills Agency.
The 2014 FinTech Forward rankings will be published in a special report from American Banker and Bank Technology News in November. Additionally, those companies selected for FinTech Forward will be acknowledged during a special ceremony at BAI Retail Delivery 2014, November 12-14 in Chicago, Illinois. Interested parties can obtain more information at www.FinTechForward.com.
About American Banker
American Banker is the banking industry's most trusted resource for news, analysis, opinion and perspective about financial institutions, regulation, risk management, bank technology and market trends.
Bank Technology News is the technology resource of American Banker, providing in-depth news and analysis of the people, trends, innovations, and strategies that are reshaping technology at banking companies. Bank Technology News, serves an elite community of I.T. professionals, as well as c-suite and line-business executives whose success depends on the effective application of technology.
SourceMedia, an Observer Capital company, is a diversified business-to-business digital media company serving senior professionals in the financial, technology, and healthcare sectors. Brands include American Banker, The Bond Buyer, Mergers & Acquisitions, Financial Planning, On Wall Street, Accounting Today, Health Data Management, and Employee Benefit News.
About BAI
BAI is the financial services industry's partner for breakthrough information and intelligence needed to innovate and stay relevant in an evolving marketplace. For more than 85 years, BAI has focused on advancing the industry by offering unbiased education and research. BAI's offerings are as diverse as the industry, and include premier events such as BAI Retail Delivery Conference & Expo, groundbreaking research and performance metrics, professional learning and development programs, and in-depth editorial coverage through BAI Banking Strategies. For more information, go to http://www.BAI.org or on Twitter @BAI_Info.