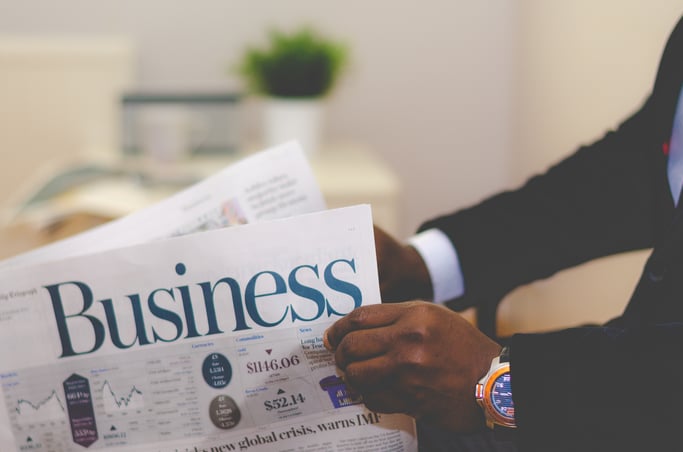 Many years ago, a friend asked me why I wanted our firm to specialize in the financial and financial technology industries. "You spend so much time traveling – why don't you just work with companies in your area? Why do you want to put all your eggs in one basket?"
I said, "George, as long as people use money, financial institutions will always be around, and they are going to need the best technology to serve their customers."

Thank goodness, I didn't follow my friend's advice. Now his firm specializes in marketing for companies in the renewable energy/oil & gas industries and is doing better than ever.
In today's interconnected global economy, talent is everywhere, and it really doesn't matter where a company has their headquarters. Fintech and other organizations want to work with people who know the financial industry, financial technology, and the media that cover our industry as a communication company serving the Fintech industry, we know what our friends in journalism want and need to create the most compelling content for their readers.
William Mills Agency continues to grow and prosper adding new associates and clients – not surprisingly, most are not in our home state. Our 40 associates now serve more than 60 clients around the globe, and I expect our international business to grow and prosper. Even with Brexit, London continues to be a critical hub for our industry. In fact, according to TechCrunch, fast-growing startups are already expanding globally even though the biggest firms are American.
Why the optimism? First, even if there is a stock market correction, the S&P 500 is still higher than this time last year. Second, investments in Fintech continue to grow. You can't go one day without reading about at least one company receiving new funding or going public. Third, new technologies are making the world a better place; whether it is new electric/hybrid automobiles or voice interfaces (like Amazon's Alexa) powered by the practical use of Artificial Intelligence (AI) and cloud-based platforms.
Additionally, according to a report by G.P. Bullhound, 2017 is Fintech's year of resilience with strong growth even in the wake of political uncertainty. The report also highlighted that we can expect new business models in areas such as digital banking. As we continue to move throughout the year, our agency is eager to see how the industry will continue to grow.