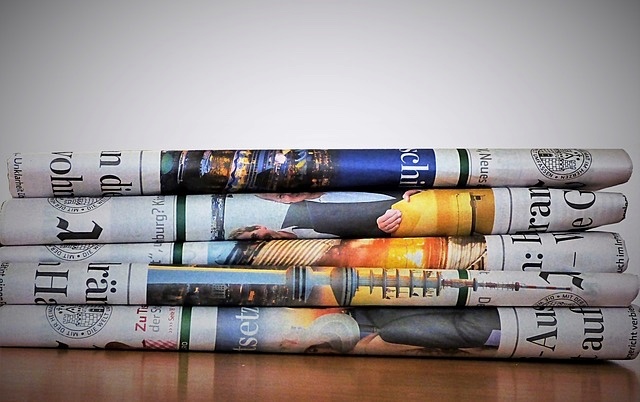 Crafting the perfect press release (and making sure the right people see it) is easier said than done. It can be especially tricky when managing a financial services public relations program due to the specific nature of the content. William Mills Agency has no shortage of experience getting positive coverage for fintech clients, and in this post we're sharing our biggest Do's and Don'ts for a great press release.
Do…
1. Keep it short and sweet.
Journalists are inundated with company press releases on a daily basis, and word count matters. Condense your release down to the most important, newsworthy points and the journalist can contact you with any questions. Plus, longer press releases are more expensive to distribute.
2. Keep SEO in mind.
More and more people use the web as their primary source of news…including journalists. 64% of journalists use Google or Yahoo! to follow the news, so including a few keywords in a release will go a long way toward ensuring that they see it. Using keywords will also help further position you as a subject matter expert and create more opportunities for search engines to send qualified leads your way.
3. Use hyperlinks.
Including hyperlinks to your website and social media pages will not only make it easier for the writer to collect more information, but will also help drive traffic to your site if the media picks up the release. The goal is to make it as convenient as possible for anyone who sees the release to get more information about you.
4. Proofread (and proofread again).
When it comes to press releases, mistakes can be expensive (and embarrassing). Have multiple people check over every release for spelling and grammar before sending it out and make sure all the facts are correct. Working with a reputable wire distribution service like Business Wire provides an additional layer of proofreading and editing as well.
Don't…
1. Send a release out on Friday or before a holiday (if you want it to be seen).
Distributing a press release on Friday or right before a holiday likely means that it's given a cursory glance at best by the media. Conversely, organizations also use this window of time to distribute potentially negative information in the hopes that it might not receive the same level of attention.
2. Pitch to everyone (right away).
Journalists benefit from access to information that isn't publicly available to everyone. For this reason, it's best to send a preview of your release to trusted key media contacts before your news is distributed via wire service. This helps establish your reputation for providing quality information and over time, will help your news get the attention it deserves.
3. Pitch the wrong audience.
Within our complex industry, there are numerous subcategories within fintech. Even within a single publication, each writer has his or her own specific interests and areas of expertise. It's important to do your research and ensure you're presenting the release to someone who will find it interesting and relevant to their work.
4. Forget to include context and personality.
You should not just assume that journalists and others will understand the context or relevance of your news announcement. It is always beneficial to tie your news into larger industry issues to help frame its relevance within the marketplace and when possible, provide access to actual end users to validate any claims that your company may be making about its products and services.
Building relationships with the media takes time, and consistently delivering quality information via press releases is a great start. We hope these tips will be helpful the next time you have a newsworthy update to share with the world. To learn about William Mills Agency's public relations programs for the financial services industry, click here.