As featured in this month's CUES PR Insights.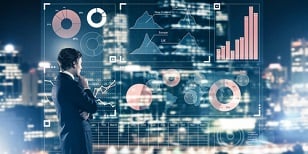 One of the most significant developments in the realm of digital communication has been the ability in recent years to track, trend and analyze data to gain insights into the effectiveness of communications programs. Specific to credit unions and their public relations executives, member data analytics provide valuable insights that might otherwise have been ignored or lost – insights that are now helping credit unions develop more accurate targeting programs, drive automation and better recognize and capitalize on member trends.
For years, communications professionals have tracked program outputs and end-goal measurements (such as the number of press releases drafted or average media mentions) to determine the efficacy of public relations campaigns and programs. Through improved data analytics however, this is beginning to change as institutions can now narrow their focus, and rather than rely on their own judgement, use the data to see where they should be directing their media efforts. Talk to any PR representative for a credit union, and it's overwhelmingly likely they'll have their own take on when the best time to send out a press release is, who they think is reading their content and which format or platform they believe media and membership want to receive that content within.