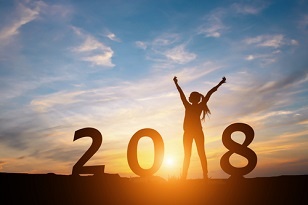 Demonstrate your integrity, competency, drive and positive attitude to elevate you and your credit union's performance this year.
As featured in this month's CUES PR Insights
About a year ago, I wrote a piece entitled "Make this Year a Success". I hope 2017 was a successful year, one where you were able to grow both personally and professionally in your abilities and have your work contributions truly make a difference at your credit union. Did you follow through with those resolutions you set at the beginning of last year? In the aforementioned article, I asked you to reflect upon what you personally achieved, to make a list of your accomplishments and review how you helped make your credit union better for members and employees alike.