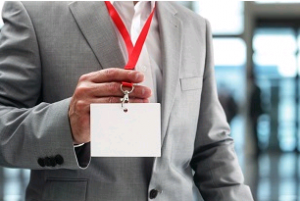 Many credit unions are setting their trade show and conference calendar for the coming year. These events represent a great opportunity for credit unions to promote new business efforts, build relationships and see the latest innovations. But less considered is the ways in which these events can be used to reach out to a broader audience.
Conferences and trade shows represent opportunities to spread a credit union's brand and position it as a thought leader in the industry. Here are three ways to enhance your public relations efforts when attending trade shows:
Live Tweeting
Using social media at conferences is a great way to expand the value a credit union gets out of industry events. It increases the reach of public relations efforts directly to other attendees at shows. Did your credit union not secure a speaking spot at the conference? No problem. Consider putting on a Twitter Q&A on the subject matter of the conference or in response to a theme brought up during a specific talk.
One key to a successful Q&A is to already have your marketing or public relations team prepare questions before starting. Having prepared questions ready to go at the beginning of a Q&A ensures content is generated and increases the social media buzz.
To get the most value out of social media efforts, it is important to make sure the credit union's website is up to current web standards and accurately represents your credit union. It reflects negatively on the credit union if someone links to your website from your social media profile and finds an outdated site. Showing the credit union's social media updates on its website is a great way to show others the credit union is up to date and engaging with the current issues in the industry.
Don't Be Afraid to Use #Hashtags
A hashtag can be used to communicate with other participants of a conference or trade show because they enable you to target people through the use of a specific word or phrase. A large grouping of people with a shared experience or interest makes it easier to start a trending hashtag on Twitter and other social media sources. Sharing the experience of a tradeshow or conference makes this easier.
If you can come up with a pithy and witty phrase you may end up creating the hashtag of choice representing the conference. During panels, sessions or talks, take a picture and share a thought or quote that you find interesting with your hashtag of choice. An experiment by Buffer found that Tweets with images received 150 percent more retweets than tweets without images!
Media Interviews
Media interviews at trade shows and conferences are much different than traditional phone interviews. Reporters will generally have filled their schedule with interviews at the conference. This means the interviews may be more rushed. Depending on the size of the conference or trade show, reporters will have their calendars booked many weeks in advance. Additionally, a reporter may not have the time to type up all the notes from the interview until well after the conference is over, increasing the possibility a story doesn't get told.
When arranging a media interview in conjunction with a conference, don't be afraid to book before or after the show over the phone. While it is important to get facetime with reporters at an industry event, interviews before or after the conference will likely be more thorough and have the reporter's undivided attention. For some reporters there is a greater chance of the interview resulting in a written article if you connect again after the event.
Get Information Out There
A common theme from all three recommendations is to put out information for people to see. The more a credit union stays engaged with what is going on in the industry and in the local community, the higher chance that people will see it and be interested in learning more about the credit union. The longer a credit union stays current and engaged, the higher the chance that potential new members, partners or stakeholders will find your information.