4 steps credit unions must take to assess successes (and failures) to maximize growth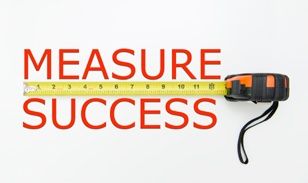 One of the keys to any successful project is knowing when the initiative is successful. Only by successfully measuring the impact and results of a project can credit union executives make informed decisions on whether to make changes, continue the project or end the initiative.
Public relations is no different. According to the Public Relations Society of America, organizations that understand and subscribe to the benefits of public relations evaluation can effectively:
validate the results of their efforts;
link the results to business outcomes that further the realization of organizational goals;
credibly merchandise the impact of the results to those who fund PR programs;
set smarter objectives, develop better strategies, and employ more compelling and engaging tactics;
make midcourse adjustments and corrections; and
regularly adapt their measurement approaches based on changing objectives, new competitors and emerging best practices.
Although having a firm grasp on the importance of measurement and evaluation will positively impact credit unions' public relations processes in the long run, institutions need a clear road map for how they will measure their successes (and failures) in order to maximize the benefits.
Setting Measurable PR Goals and Objectives
Regardless of the style of PR program being implemented or already in use, you must first determine what it is you wish to accomplish. While expectations will differ from credit union to credit union, the key is to set realistic goals and objectives from the get-go. But what is the difference between a goal and an objective?
Goal—Goals are the means to express the end points toward which effort is directed. In other words, what does your credit union want to accomplish? Goals are typically broad, abstract and can be difficult to quantify.

Example: "Our goal is to increase market adoption for our mobile application."

Objective—Objectives are subsets of goals and should always be expressed in concrete, measurable terms. An objective is something that can be clearly documented; it is factual and observable.

Example: "Our objective is to increase market adoption in the largest city in Texas for our mobile application by 25 percent by the end of next year."
Once the goals and objectives are agreed upon, the credit union can begin implementing their plan of action and collect data to analyze for feedback on their success.
Measuring PR Outputs
Typically, outputs are the immediate results of a specific PR program or activity. In most cases, they represent what is already apparent to the eye. They measure the production and completion of tactics that should lead to increased PR exposure. Credit unions often measure outputs by tracking how often news is released, what social media messages are pushed out, or how many interview opportunities are pitched.
Measuring PR Outcomes
Outcomes aim to measure whether the outputs resulted in tangible coverage or exposure so that target audiences actually received the messages directed at them, paid attention to them, understood the message and absorbed the information in any shape or form. Outcomes also measure whether the messages resulted in any opinion, attitude and/or behavior changes from the audiences being targeted. Common methods of measuring outcomes include tracking the circulation of publications that publish articles on the credit union, measuring audience feedback from successful speaking engagements, or comparing the credit union's media exposure vs. competitors.
Measuring PR Outtakes
Outtakes measure what audiences have understood or responded to. This is the action phase of measurement that indicates the highest level of engagement from a PR campaign. Credit unions can measure whether the audience reacts to the receipt of specific communication (did they react favorable or unfavorably to the message?), recall and retention of the message, and whether the audience heeded or responded to a call for information or specific action within the message. Common metrics for tracking include increased number of leads via website downloads, increased adoption of a new channel or product, or participating in an engagement (video submissions, sharing social media links, etc.).
As credit unions look to measure the impact of their PR programs, it is important to include metrics that evaluate each phase of the program. Measuring outputs is important to ensure the program is completing the tactics that lead to success. Outcomes provide insight into whether the outputs are finding an audience and generating public attention. Outtakes measure the bottom line impact and help credit unions evaluate whether their messages resonate with their audience.
By taking a strategic approach to measurement, credit union executives can make informed decisions on how to best adjust PR programs to continue maximizing growth.
Stephen Sprayberry is an account representative at William Mills Agency, the nation's largest independent public relations firm focusing exclusively on the financial services and technology industries. The agency can be followed on Twitter, Facebook, LinkedIn, or its blog.
Credit Union Management's online-only "PR Insight" column runs the first Thursday of every month.