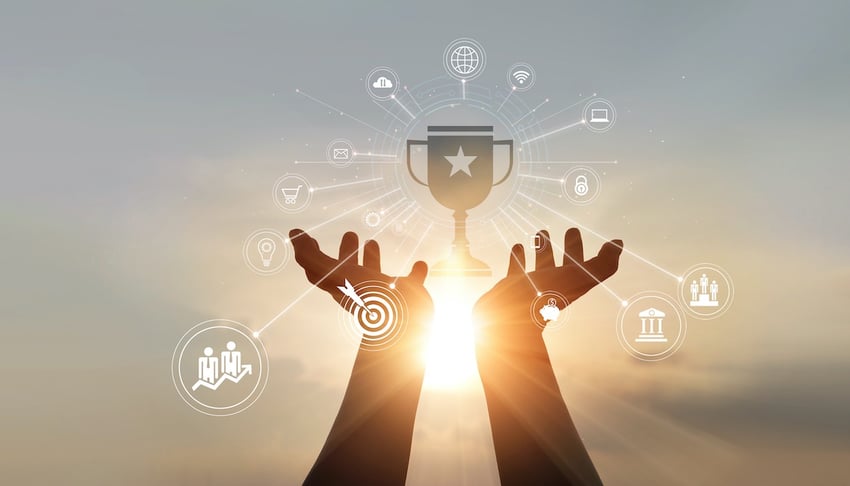 We all know the credit union philosophy is "people helping people." Credit unions across the country and worldwide are committed to supporting their members and communities by doing whatever it takes to lend a helping hand. Many credit unions regularly and freely give praise and recognition by sharing a member shout-out or a community spotlight. Something they're not always so quick to do? Brag on themselves.
Credit unions are doing amazing work across the board, yet so many shy away from nominating themselves for the many industry awards programs available each year. However, this is something that should be carefully considered, as awards are a powerful tool to help attract new members, boost brand recognition and even grow existing relationships.
This blog was a guest post for CUManagement powered by CUES. Read the full post here.