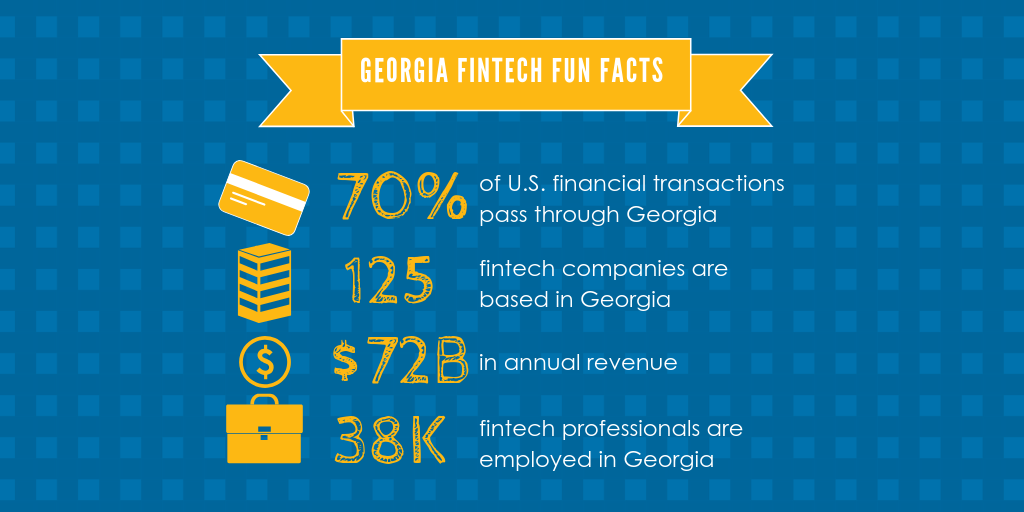 For many, when asked what they associate with Georgia, they'll likely reference peaches, peanuts, Coca-Cola or the state's rich musical heritage (Ray Charles, Allman Brothers, Otis Redding, R.E.M., among others), but few likely know that Georgia has emerged as a hub for technology -- specifically, financial technology (fintech). As 2018 draws to an end, we would like to celebrate Georgia's influence on the fintech ecosystem by sharing some interesting facts about on the state's impact on the industry through the years:
Georgia continues to play a key role in the financial technology sector. William Mills Agency is proud to be a Georgia-based company that has been a part of this thriving industry for the past 41 years. Georgia owes much of its success to the organizations and lawmakers who continue to create an environment that supports businesses of all sizes, from startups to Fortune 500s. We have high hopes for 2019 and look forward to seeing what's next for Georgia.
For more information on Georgia's influence on fintech and payments, see georgiafintech.org.