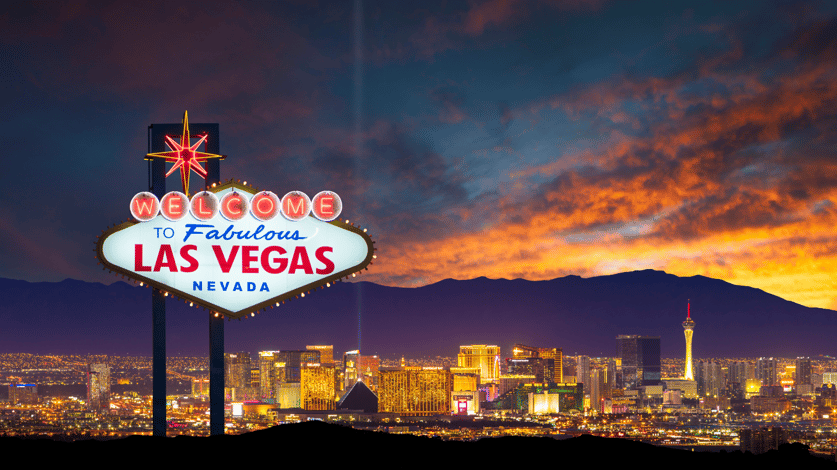 The first in-person edition of Fintech Meetup wrapped up—and what a show it was! The industry's newest fintech conference, described by some as "the future of fintech events," took place at ARIA Resort & Casino in Las Vegas on March 19th-22nd. The event was organized by the team behind the original Money 20/20 and had 3,000+ attendees, 40% of which were fintech founders and C-level executives.
What makes the conference stand out is the 30,000+ pre-arranged meetings facilitated by the conference organizers. Prior to the event, each conference-goer is given the option to request one-on-one, 15-minute meetings with any other registered attendee. The system is incredibly effective, as it makes it easier for people who are interested in meeting to actually meet each other, leading to valuable connections and potential collaborations. I had the pleasure of sitting down with executives from CellPoint, MESH/diversity, Extole and more, with whom I had great conversations about how PR and marketing could help increase their brands' visibility.
Although I did not sense an overarching theme, as the organizers and moderators were careful to cover all trends (e.g., consumer payments, embedded finance, lending, crypto etc.), I noticed that most panels and keynotes started by addressing the failure of Silicon Valley Bank (SVB). Bankers and fintech executives reassured the audience that SVB is an exception and advised financial institutions (if they hadn't already) to increase communication with their accountholders and reassure them that their finances are safe. Jason Gardner, founder and Executive Chairman at Marqeta, reminded everyone that "people are more loyal to their money than anything else," so they quickly will switch financial institutions if they feel better protected elsewhere.
I was also pleasantly surprised by the conference's focus on diversity and mental health. There was a designated area in the exhibition hall for women in the industry to connect, in addition to multiple peer discussions that focused on ways to empower and support women. Separately, I noticed that many moderators asked about mental health, specifically about how panelists exercise self-care while working in a high-pressure environment. And to prove that they are more than just talk, the organizers had set up a "Zen Area" in the exhibition hall where conference-goes could get back and shoulder massages.
Fintech Meetup offered endless opportunities to network, be it during the well-organized breaks, lunches, or happy hours, in the exhibition hall, outside the meeting rooms or on the casino floor. It was the most network-focused event I have ever been to. It was also well attended by industry-leading publications and outlets, such as American Banker, CUbroadcast, Tearsheet, Finopotamus, CU Today and more.
For a first in-person edition, I thought the conference was a total hit and the organization was seamless. The only downfall? The long walks between the meeting rooms, the exhibition hall, and the panel/keynote rooms, making it hard to take advantage of all that the conference had to offer. Next year's edition will be at The Venetian Las Vegas, where the layout of the conference center is all on one level, which hopefully will resolve this issue. In the words of Jon Lear, Fintech Meetup's President & Co-Founder, next year will be even "bigger and better," and I very much look forward to it.