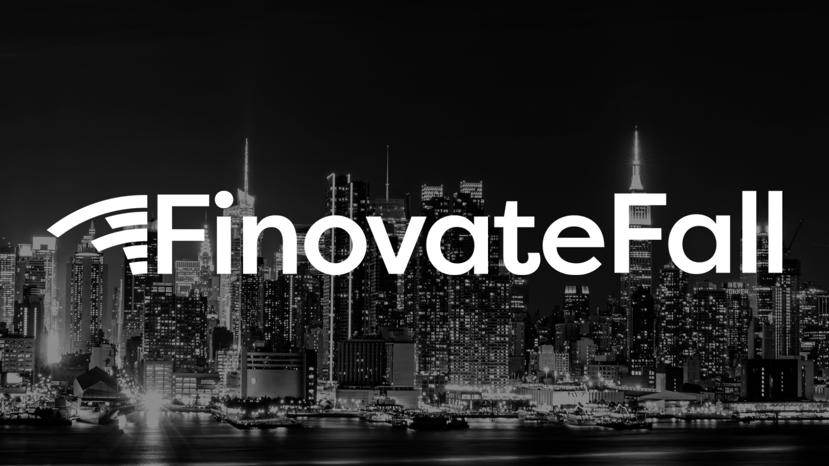 Earlier this month, we had the opportunity to travel to New York City to attend FinovateFall2023. Alongside 2,000+ attendees, 1,000+ financial institutions and 70 emerging technologies coming from both startups and established firms.
In the spirit of fintech and financial institution collaboration, several bankers shared the stage. Specifically, we enjoyed hearing from neobank Panacea Financial about how they help doctors, dentists, and veterinarians on their journeys through school, residence and into launching their own practices; they demoed with best of show winner Bankjoy. And, roughly ¼ of the demos brought us to live bank, credit union or merchant websites to see the real use cases.
AI, ML and RPA were discussed quite a bit in demos. The show's early use cases ranged from fraud prevention to trading and financial portfolio management. An interesting thought came up during a panel led by Penny Crossman: can we use AI to eliminate the embarrassing barriers to financial health? Not only predict the trouble before it happens but would people be more comfortable speaking to bots than an actual human when they are embarrassed or uncomfortable? Bots don't judge…right? We have a way to go here. As Alexa von Tobel shared, AI is like a 6-year-old now, it may not help your business today, but it's growing and learning, and soon will be more like a grad student that's ready and eager to help.
With more than 70 demoing, several more trends emerged:
SMB solutions were big, which meets a market need to help the small businesses that drive our economy. We especially liked Fundica, who showed TD Bank and Extraco Banks as examples to help entrepreneurs find government grants and funding.

Many companies positioned their innovations as features and functions to help FIs differentiate, from green initiatives to peer comparison tools. Mahalo Banking introduced digital banking that is easily customized to accommodate neuro-diverse individuals. It's got features for colorblindness, dyslexia, epilepsy, and even left-handed populations.

Customer identification and customer-controlled data management trended. We should see a lot more to come there.
Along with the notable demos, it's important to recognize the Best of Show winners that were awarded based on audience votes. Our client Mahalo Banking as well as Chimney, Debbie, eSelf.ai, Trust & Will and Wysh were named this year's Best of Show winners.
We are also proud that two of our clients won Finovate Awards this year. Union Credit was named the Top Emerging Fintech Company for launching a new ways to acquire accounts through approved credit offers embedded within consumers' daily activities. Arteria AI was also named a Finovate Award winner, recognized for its work in helping FIs to modernize their documentation infrastructure and core business processes.
Finovate is a culture of its own, a meeting place for financial institutions, analysts, investors, media, mentors and financial service providers to look towards the future and embrace new ideas. The meetings foster an environment of support for innovations that may be the next big thing in our market. It's exciting to see how industry collaboration continues to expedite the pace of change. We're here for it, to identify ways we as an agency can make the greatest impact on the financial technology industry.
See you next time.