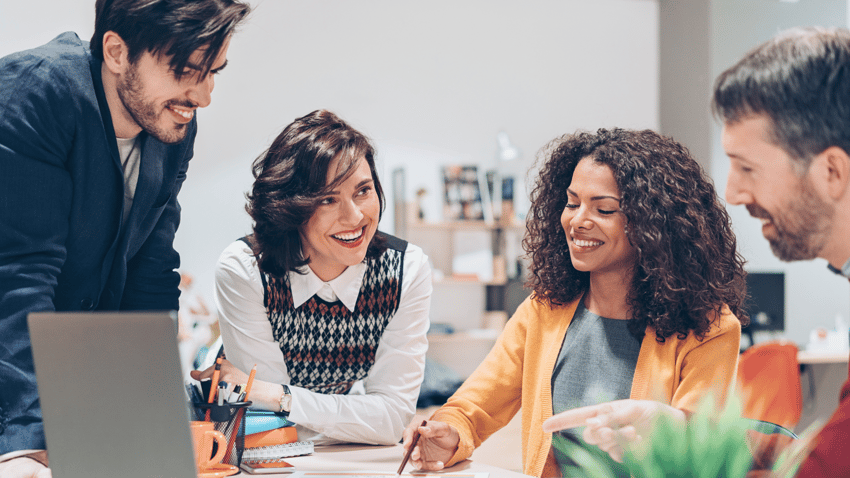 Finding a perfect match with a PR and marketing partner can be tough. As you begin working together it is important to build a strong foundation. Creating a positive and productive working environment where you and your partners can communicate, collaborate and achieve your shared goals effectively is the key to a fruitful professional relationship.
Building a strong foundation is crucial for a successful future. Here are four things you can do to ensure a mutually beneficial partnership.
Make a Great First Impression
Making a great first impression naturally sets the relationship on the right track. Come to the first meeting prepared with plenty of questions to ensure that you understand what your PR and marketing partners can do for your organization. Similarly, providing your partners with a deep knowledge of what you do allows them to provide a well-rounded plan to reach your goals.
When both parties come to the relationship excited and eager to get started it creates a positive working environment that can be the catalyst to securing key coverage or hitting lead generation goals.
Be Sure to Define the Relationship
It is common for people to naturally fall into certain roles in a relationship. For example, on a road trip, one person is the driver while the other oversees navigation and music, or when preparing dinner one person likes to cook while the other handles cleaning up afterward.
Similarly, in a professional setting, it is important to clearly define roles and responsibilities both internally and with your external partners. Clearly defining these responsibilities ensures that all aspects of a project are equally prioritized.
Set Your Relationship Goals
Setting collaborative goals creates a team mentality between you and your PR and marketing partners. Know what you want out of the relationship; and communicate that with your partners; then as a team set your goals and create a plan to reach them.
It is okay to reevaluate goals and update them as priorities change. PR and marketing plans should be living and breathing documents. It is important to consistently check in and ensure your goals represent your current priorities.
Communicate Clearly and Consistently
Effective communication is the cornerstone of any professional relationship. Clear communication helps avoid misunderstandings and reduces the risk of conflicts, while consistency allows partners to remain in the know regarding all ongoing projects.
Setting up a recurring touch base with your partners ensures all parties involved have a clear understanding of goals and expectations. This is also a great time to discuss things that could be improved. It is important to open a transparent dialogue to ensure both parties are working in the most efficient and productive way to reach shared goals.
Building a strong foundation of a professional relationship requires open communication from both parties. Setting clear goals and defining responsibilities from the beginning sets the relationship off on a strong start and cultivates an environment of trust. By prioritizing a strong foundation, you are setting your relationship and, in turn, your organization up for success.