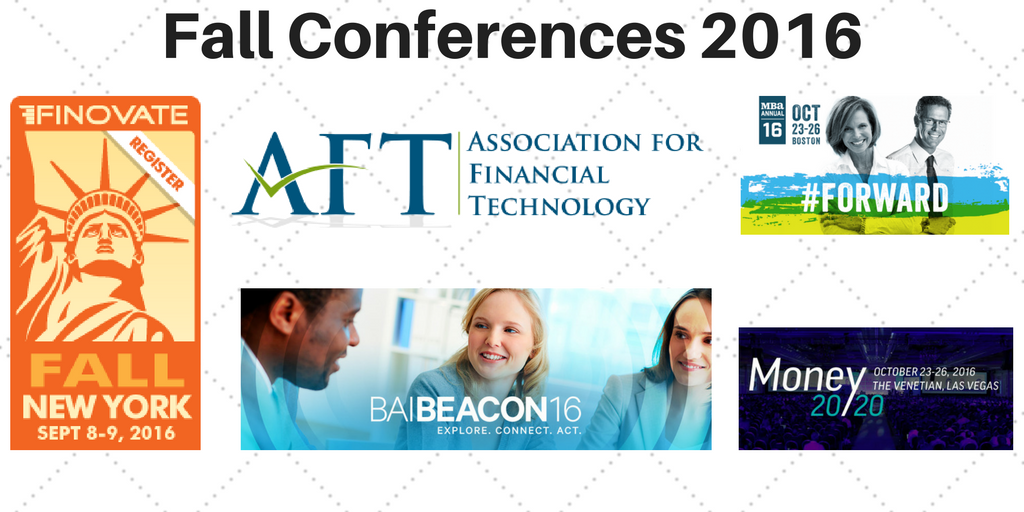 I'll admit it, I really do look forward to the fall conference season. Between September and October, we'll see a host of new companies, ideas and innovation, and we'll hear from the "experts" on those issues we need to pay attention to in 2017. While this year will be remembered for: fintech labs and partnerships with traditional FI's; the rise of millennials; and a push for real-time payments; I've been thinking a lot about how to gauge disruption and how we should view the messengers.
Disruption in financial services depends on a company's ability to handle scale. While many claim to have a better platform or process, very few companies can take an idea to mainstream successfully. Alternative lenders are learning more about fraud to their dismay and access to capital. The best quote I've heard recently is, "Anyone can lend money. It is the getting paid back part that is hard." Additionally, fintech or regtech companies looking to sell to or through traditional FIs know that creating sales organizations or a series of productive partnerships takes time and talent.
Here is a list of events we will attend this year:
Finovate Fall 2016
The Finovate Fall 2016 conference will celebrate their 10th anniversary September 8-9 in New York. This conference series is focused exclusively on showcasing the best and most innovative new financial and banking technologies. Finovate Fall 2016 is expecting more then 1,500 attendees and will showcase short demos of innovative financial technology as well as provide high-impact networking sessions.
AFT Fall Summit
The AFT Fall Summit is September 25 – 27 at The Broadmoor, Colorado Springs, Colorado. This conference is the premier resource for networking and professional development for fintech providers and related service professionals.
BAI Beacon 2016
The BAI Beacon 2016 conference is October 5-6 at McCormick Place, Chicago. BAI this year is combining BAI Retail Delivery and BAI Payments Connect into BAI Beacon, focusing on the most important issues facing financial services leaders.
MBA Annual
The MBA Annual conference is October 23-26 at the Hynes Convention Center in Boston. This conference is the industry's largest gathering of real estate finance professionals, and provides opportunities to both network and learn.
Money 20/20
The Money 20/20 conference is October 23-28 at The Venetian in Las Vegas. This conference is the biggest and boldest event covering payments and financial services innovation. There will be more than 10,000 attendees, representing 3,000+ companies.
I hope to see you at a conference soon,
Scott Mill