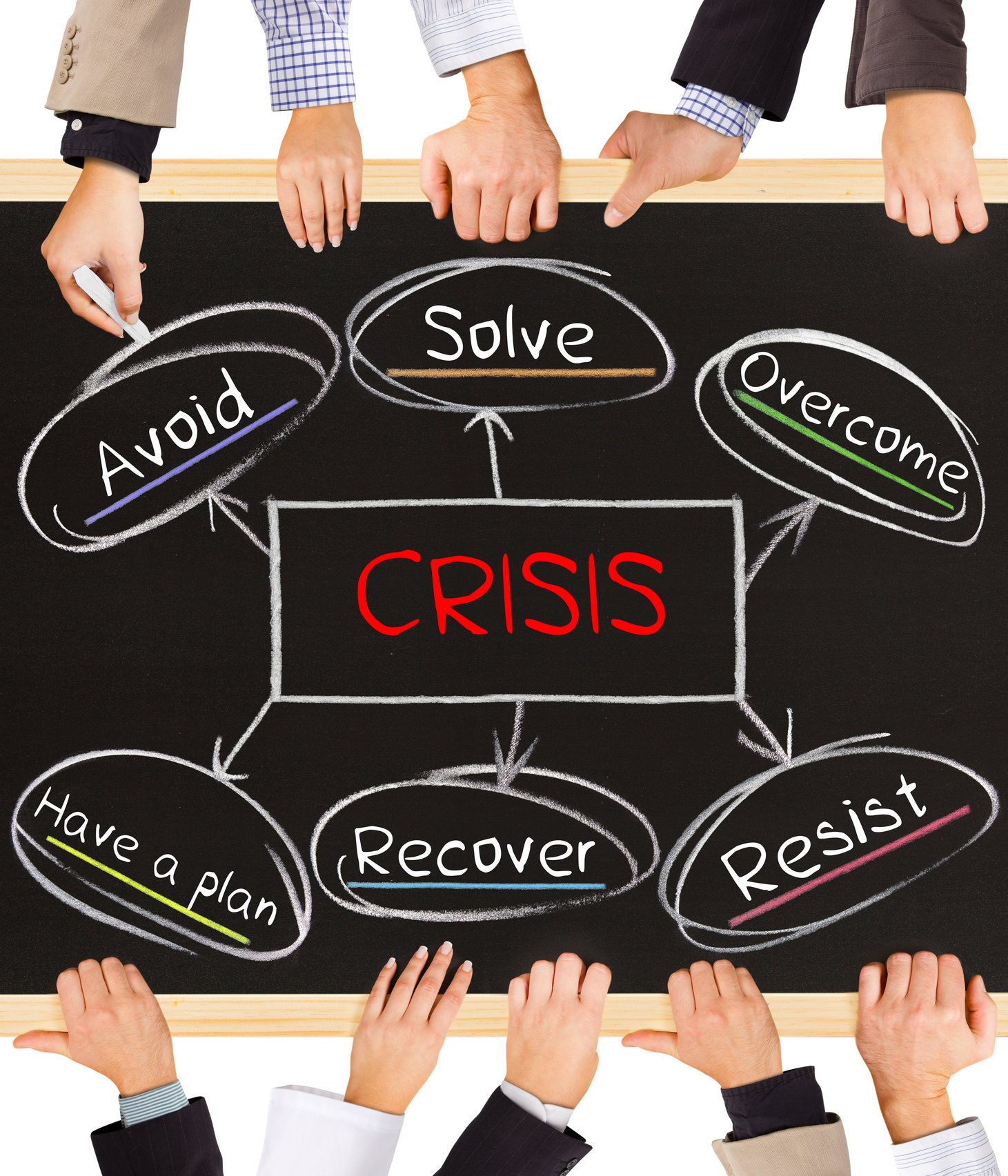 No organization is immune to a crisis. They're inevitable and strike when you least expect it. But with the sharp rise in social media, crises can leave a nasty scar if not handled appropriately.
For a second consecutive year, WMA participated in a #BankOnSocial Twitter Chat, moderated by WMA-client Kasasa, to discuss how to effectively manage a social media crisis. If you couldn't join, we've outlined the questions and responses from the discussion to help you navigate your next crisis, should one occur.
Q: When should a situation be considered a "crisis?"
A: It is a "crisis" if there is a risk to the organization's reputation or it concerns a legal matter. However, even if a situation is deemed a "crisis," it doesn't always mean action should be taken or a response given. An example might be if there is a rumor circulating that may potentially go away on its own. Addressing it would only bring attention to it, turning it into a bigger fire to put out.
Q: What documents or training should an institution have in place to prepare for a crisis?
A: Crises occur without warning and can often have long-lasting effects on an organization's reputation. Organizations MUST be prepared and have an up-to-date crisis guide in place as well as adequate training available.
Q: What does such a guide look like?
A: This guide should include ten steps. First, gather as much info possible to develop a complete understanding of the situation.
Q: What is the best way to gather information when planning for a crisis?
A: Holding an internal briefing call or meeting with key executives is recommended.
Q: After identifying the crisis, what next?
A: Before any planning happens, it's important to determine those who will be involved. After you have a thorough understanding of the crisis, determine the appropriate positioning and messaging. Next, designate a spokesperson. This person will handle all communication to the company's employees, customers, shareholders, media, etc.
Q: Is there ever a time when more than one spokesperson is needed?
A: Yes! It may be necessary to have more than one spokesperson. This is sometimes the case when dealing with different types of communication. For example, designating regional managers to address employees and answer questions may be the most appropriate approach.
Q: After identifying spokespersons, what next?
A: Develop an FAQ that should be used for internal purposes only. The FAQ will serve as general points for external and internal communication, but not given as-is to anyone outside. It's also important to consider and address every potential question a stakeholder may have and provide a complete and truthful response.
Q: Once the FAQ is created, what happens next?
A: Next, develop communication to customers and employees by using the FAQ to address specific concerns. For employees, does this impact job security? For customers, does this negatively impact them?
Next, determine the best communication method, which is usually driven by the type and scope of a crisis. Sometimes written responses are fine. If the crisis is on a national level, a public press conference may be best. Then, conduct media training to help guide spokespersons on how to manage potential calls from media.
Q: Sounds like a solid plan! Anything else following execution?
A: Yes! To ensure your plan remains appropriate, track both social media and media coverage, positive and negative. Then evaluate your plan and make modifications where necessary. Document the process and be sure to plan for the future.
Q: Who should create a crisis response plan?
A: It takes an entire team to develop a solid crisis response plan. Consider including C-level executives, department heads, legal counsel, and marketing and social media teams.
Q: What else should you consider or include in creating your crisis plan?
A: Some organizations are susceptible to certain crises, financial institutions included. Planning for specific situations could prove beneficial and help eliminate frantic responses later.
For more information, visit our website at www.wiliammills.com or contact us directly. You can also read additional questions and insight on this topic by searching #BankOnSocial on Twitter.