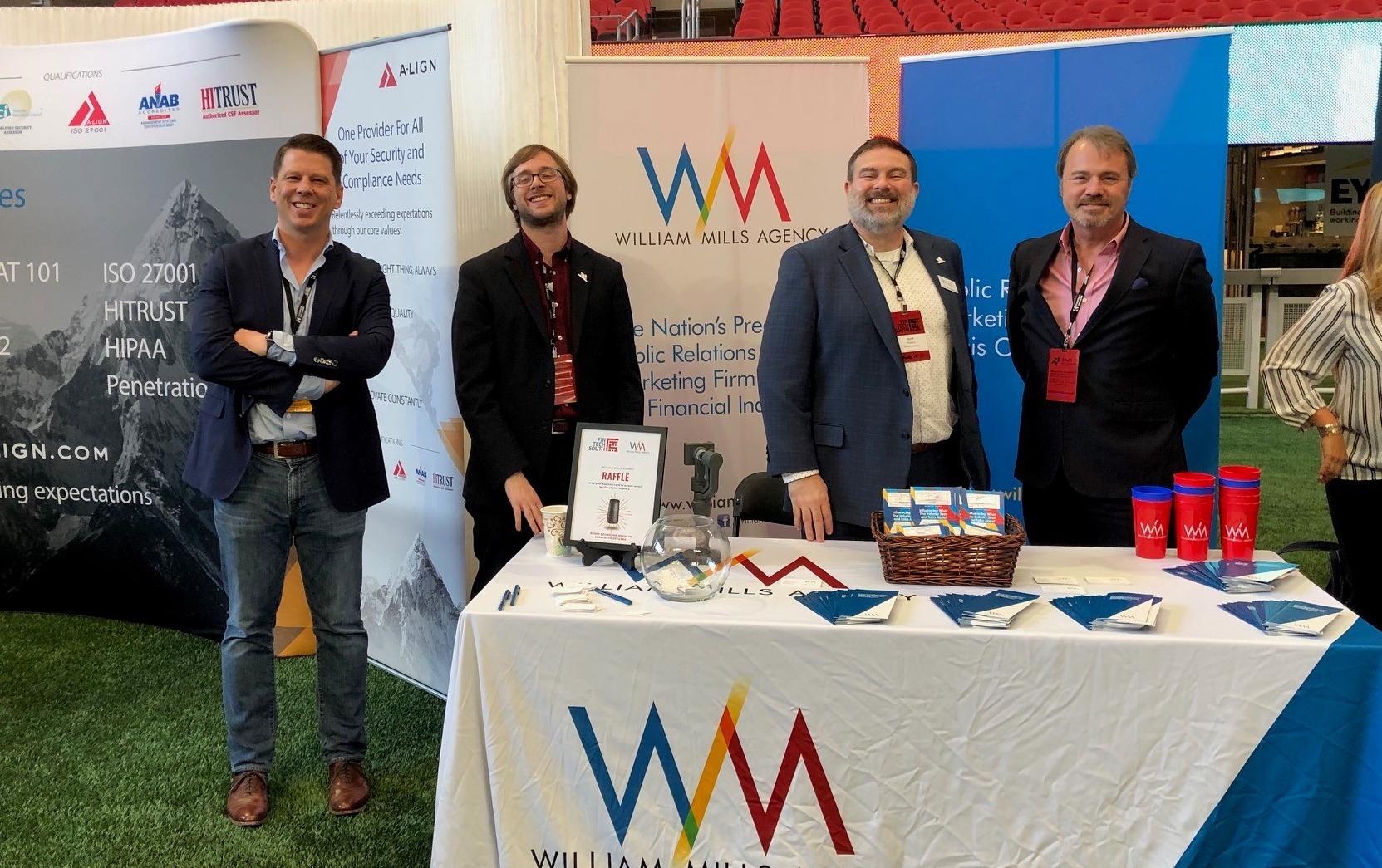 With more than 70 percent of all transactions going through Georgia fintech companies, it's no surprise that the Technology Association of Georgia's (TAG) annual FinTech South event continues to grow in size and influence, but seeing Georgia Governor Brian Kemp address more than 1500 attendees in the building that just recently hosted global, high profile events like the MLS Cup, NCAA Football National Championship and the Super Bowl illustrates just how far it's come.
For those of us who remember the early days of the event, hosted in much smaller venues, today's version of FinTech South on the turf of Atlanta's Mercedes Benz Stadium is a revelation – and a powerful indication of the impact that fintech is having on the economy of Georgia (where it is a $72 billion industry) and across the Southeast.
Representatives from WMA were joined by clients including Equifax, Safe Systems, BHMI, PKM Advisors and Xtensifi, and representatives from around the world, for an intensive day of educational content and strategic insight into the fintech and payments industries. Much of the day's content focused on the need for continuous improvement in the customer experience; the potential impact of cryptocurrencies on the payments ecosystem; the need for closer partnerships between financial institutions and/or established banktech providers and early stage fintechs; and the shift to Faster Payments and Real-Time Money Management and what that will mean from an operational perspective.
With different presentation tracks (Transactions & Commerce; FinTech Enablement; Customers; and Money Management) highlighted among five different stages, there was a wealth of valuable content for attendees to choose from. Between sessions, the exhibitors in Innovation Alley hosted a steady stream of visitors. For those able to attend, the smaller sessions hosted in the Atlanta Falcons locker room offered more intimate opportunities to hear from some true industry innovators, including a discussion between 2019 TAG FinTech Lifetime Achievement Award winner, Chip Mahan, and 2018 recipient,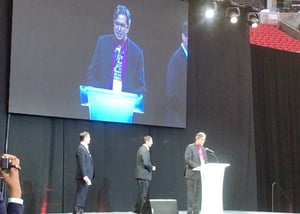 Tripp Rackley (a former WMA client and friend to the agency) that provided an entertaining historical perspective on the industry's path to where it is today.
As always, the highlight of the event was the presentation of this year's TAG FinTech ADVANCE company award winners: Brightwell, Featurespace, GoProcure, Greenlight, GROUNDFLOOR, and Safe Systems by MWBT's Michael Wasserfuhr and WMA president, Scott Mills.
This event continues to be one that our agency has circled on the calendar each year and as the industry continues to grow, we look forward to what the future holds.