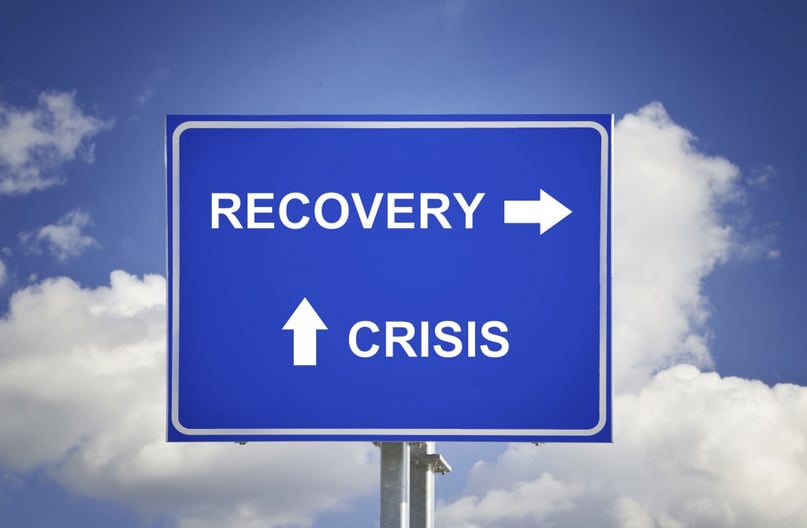 Earlier this year, the state of Indiana took a huge reputational hit after Gov. Mike Pence signed the Religious Freedom Restoration Act into law, which allows both individuals and corporations to cite religious beliefs as a defense when sued. This law was immediately criticized as potentially giving business owners the right to deny services to customers for religious reasons.
While Indiana quickly found itself being mocked by The Daily Show with John Stewart and SNL, it was no laughing matter for the Hoosier State. National and global corporations including Wells Fargo, Apple, Inc., Wal-Mart, Nike and dozens of others spoke out against the law. Indianapolis-based Angie's List announced it would be halting plans to expand in the state, and San Francisco's mayor and Connecticut's governor banned state-funded travel to Indiana.
In response, The Indiana Economic Development Corporation, which focuses on growing and retaining businesses as well as attracting new business to the state, has hired a public relations firm to rebuild its reputation. USA Today reported that the state is spending $2 million to retain global PR firm Porter Novelli, plus additional expenses related to advertising.
Victor Smith, Indiana Secretary of Commerce, said in a press release, "Now more than ever, we want to remind the world that Hoosiers welcome everyone and that Indiana is a great place for individuals, entrepreneurs and businesses to reach their full potential. That's why we are moving forward with this initiative together."
The road ahead for Indiana may be a difficult one, but setting personal beliefs aside, there are lessons the financial industry can learn from Indiana's crisis.
Know Your Entire Audience
Gov. Pence said he was shocked by the nation's response to the law and the overwhelming opposition from major corporations and business leaders who help fuel Indiana's economy. This was his first mistake. He failed to gain a complete and accurate picture of how the law would be perceived by those who can greatly impact the state's health, and then he underestimated how much of an impact it would have on Indiana.
Financial markets consist of many unique buyer personas. For any organization, including financial services providers, you must know your entire audience – customers, prospects, partners, resellers, employees, and so on – and evaluate potential reactions to decisions made and the impact that could result. This leads to the next lesson.
Always Have a Crisis Plan in Place
If Gov. Pence had better evaluated potential reactions, Indiana could have developed responses or "mini-crisis plans" for different scenarios, or even planned ahead to eliminate potential misconceptions. This is particularly critical when dealing with sensitive issues. An unexpected crisis can be devastating, but with solid, proactive planning, the disaster's impact can be minimized or prevented entirely.
In Indiana's case, Gov. Pence and his staff could have greatly benefited from carefully identifying the potential risks, making preparations for how to handle the risks, and then testing the plans. Instead, they are fighting an uphill battle.
Media Training is Critical
The governor's lack of preparedness became even more evident during his interview with George Stephanopoulos on ABC's This Week. Gov. Pence was not prepared to answer direct, straightforward questions and his defensiveness was apparent. Here's what he did wrong:
Didn't prepare to answer the tough questions
Indiana's governor is trying to stomp out a fire. He should have fully expected that such a sensitive debate would be met with an expectation for actual clarification – not a vague statement that he is working to clarify. The interview was never going to be easy. It was hardball, and Gov. Pence was clearly not prepared. He relied on repeating a handful of scripted bullet points and shifting blame to those he believes misinterpreted the law.
The financial industry is no stranger to controversy and debate, particularly around regulatory issues. This is why it's imperative to always anticipate and prepare to answer the hardest possible questions and have solid responses ready.
Gov. Pence also either failed to gain familiarity with Stephanopoulos' style or simply ignored it. Either way, the interview was a failure and stirred up even more problems for the Indiana governor.
The lesson for FinTech companies is to always do your homework. Know the reporter, review past interviews or stories written to gain an idea of what to expect, know the publication's audience and prepare accordingly.
Hindsight is always 20/20 and while hiring a PR firm was certainly a good move, the damage is done. Indiana has a lot of work ahead to repair its image, which will cost the state millions. How long it will take the Hoosiers to recover is unknown, but the financial industry has an opportunity to learn from Gov. Pence's mistakes. It is crucial to know your entire audience and anticipate their reactions, plan for those reactions, and train extensively for media interviews to minimize the impact.