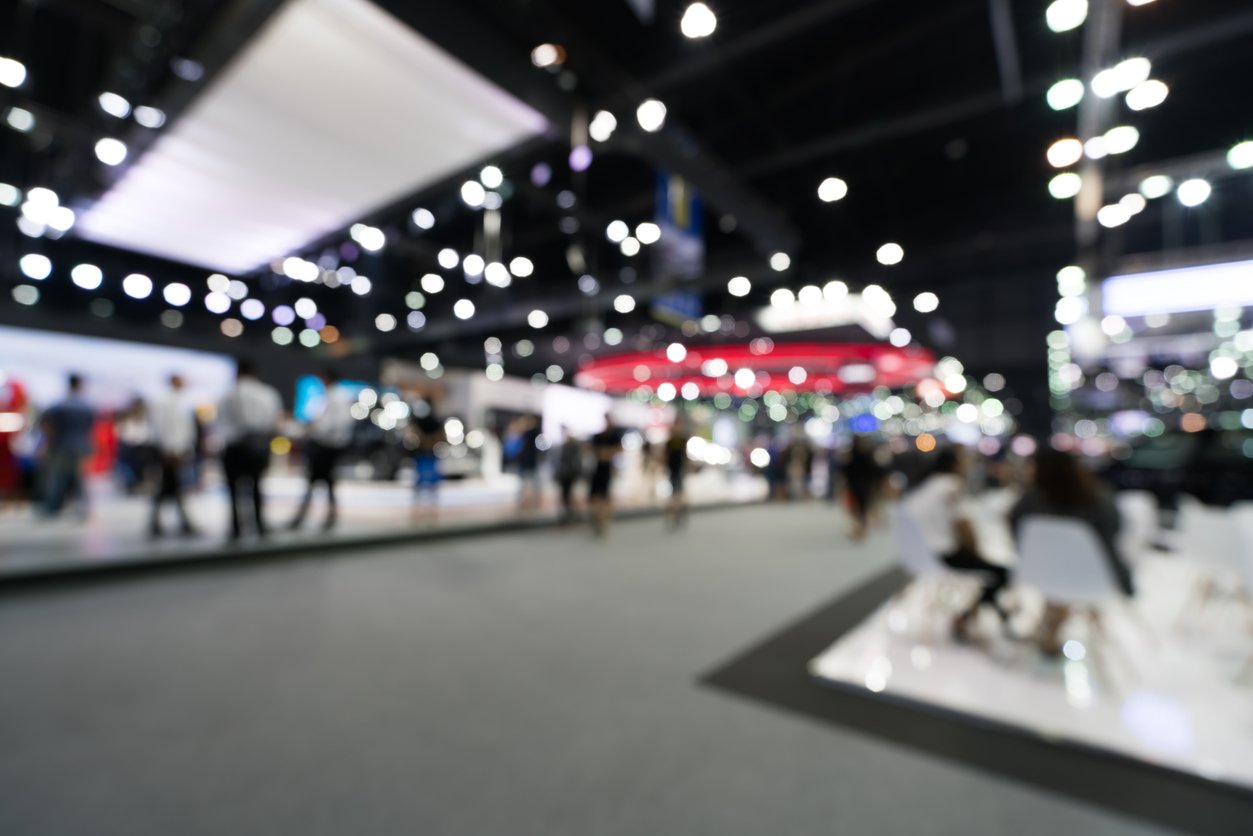 If you've already planned which fintech events you'll attend in 2020, you're ahead of the crowd. Trade shows and conferences, while sometimes costly, can easily pay for themselves with strategic planning. Below are a few ways to go the extra mile and make the most of your event attendance.
If you aren't sure which events you're attending this year, be sure to get your copy of our 2020 Trade Show Directory. It showcases events by industry sector, including dates and locations.
Pursue Speaking Opportunities
If you haven't considered pursuing speaking opportunities, 2020 is a great time to start. Trade shows and conferences need speakers of all kinds from various backgrounds. The key is to start pursuing opportunities early and make note of requirements and deadlines. Even if you aren't selected, the materials created from the preparation process can easily be repurposed into blogs or pitches for the media.
Schedule Meetings with Media and Customers
You may go into trade shows planning to connect with prospects. That's a great goal, considering that, according to the Center for Exhibition Industry Research (CEIR), 92% of trade show attendees say their primary reason for attending is to discover new products.
However, you should also take advantage of the presence of the media at these events as well as your own customers. Better yet, secure an in-person briefing between a key media influencer along with your customer. Face-to-face time with both groups can be difficult to schedule but the value cannot be overstated. Even if they only have 15 minutes to spare, that can be enough time to reconnect in person and share news. As a bonus, you can both avoid the difficulties of coordinating a separate trip.
Stretch the Content
A lot of work goes into preparing for a trade show! Developing great sales material, scanning your database for prospects, and outlining your company's messaging are only the tip of the iceberg. Get creative and brainstorm ways to repurpose that content and extend its value after the event as well. For example, if you landed a speaking engagement, leverage some of that content to craft a blog or develop an exclusive pitch for the media. Any interesting panels or sessions you attended can be a starting point for creating thought leadership of your own. Flyers or pamphlets can be added to your website for visiting prospects. After the event, take stock of any activities or materials that can be reused or repurposed.
If you're ready to start planning your trade show attendance, be sure to download a copy of our directory.