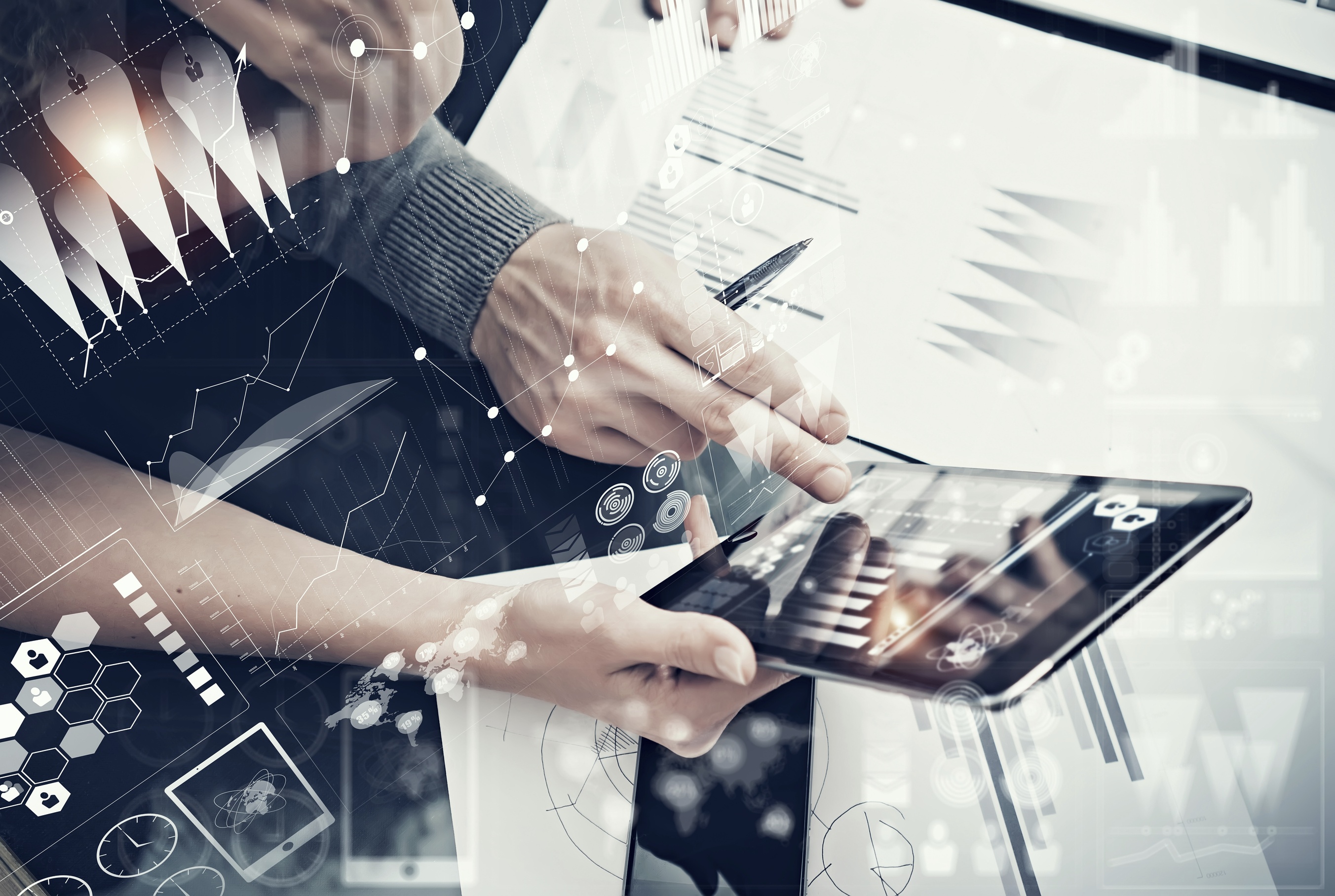 Our agency is no stranger to technology, its evolution and its expanding impact on all of our lives. We live and breathe it each day through our clients, who have partnered with us (in most cases) for one reason: to help tell their technology story to the right people. It's our responsibility to have a finger on the pulse of fintech trends and how financial institutions' spending and preferences for IT change year over year.
American Banker, through SourceMedia research, recently surveyed more than 300 chief information officers from various financial institutions about their 2017 budgets. Almost 70 percent of them responded that they plan to spend more on technology next year. Of these, 68 percent believe the increase to be up to 10 percent – leaving about one-third of those respondents intending to grow their IT budget by even more than that.
Are we surprised by these numbers? Maybe not. We mostly expect CIOs and CTOs to expand their technology infrastructure each year, even if modestly, to address new industry challenges, widen their growth potential or enter into new market opportunities.
But what about technology spending for your CMO? For your marketing and PR teams? Increasingly, we rely on technology to do our jobs more effectively.
Gartner just released its 2016-2017 CMO Spend Survey, an annual study that looks at how much marketing leaders are spending and on what. This year, their budgets reportedly rose to an impressive 12 percent of a company's revenue.
Personally, I found two other findings more exciting because of how they validated what I have observed among my peers and clients:
CMOs having added responsibilities that may include tasks falling within customer experience or sales, for example; and
CMOs allocating more of their marketing budget toward the use of technology – 27 percent, exactly.
I'm no CMO, but I do work with them daily and am a communications professional myself. Every year, our public relations engagements and the campaigns executed by client marketing teams grow more sophisticated. So too do the expectations for how these efforts perform and deliver results back to a company's bottom line. While the inclusion of and need for technology is growing in order for us to do our jobs more effectively, we cannot fail to recognize that it's also growing our contributions to these organizations – a reflection of their reliance on marketing communications as a real difference maker.
nCino's Jonathan Rowe has been part of this movement firsthand. A true academic by trade, he currently oversees the marketing strategy for the Wilmington, N.C.-based fintech. In four years, his team has grown to 20 people strong – a noticeable portion of the company's overall 250 employees – and maintains a unique structure that gives emphasis to business development and customer experience functions, a trend he believes is becoming more common.
"Our inside sales team is, in effect, part of our marketing team. It helps bring a sales mentality to marketing, and gets marketing content into the hands of sales/lead generation immediately. It's a great feedback mechanism to see how effective those materials can be."
Rowe also observes marketing's growing influence on the customer relationship. "We have a stake in building references and creating brand ambassadors. This starts with understanding how prospects and customers are interacting with our content and responding to it, when and how often. Only then can we show the revenue and customer satisfaction that is coming from these efforts."
He explains that his team operates with a data-oriented mentality. "From public relations and trade shows to webinars or white papers – each member has an eye on the results of what gets created, how it quantifiably impacts the company and what type of qualified feedback is received along the way."
Some may suggest that using marketing technology at a technology company is obvious. However, Rowe reminds that the root of marketing technology is in basic marketing philosophy.
"The fundamental goal of marketing is to invest $100 and then generate $1000 worth of revenue. Marketing has traditionally struggled with how to measure and track that investment. Now, with technology, we can connect disparate data points through integrated systems and full marketing platforms that reveal impact from start to finish," said Rowe.
Marketing technology goes beyond an operational element. It influences the customer experience and their recognition as well as interaction with a brand. It creates quantifiable substance around what we do. It demonstrates how public relations and marketing are connected to business development, the sales cycle and customer successes.
CRM and relationship management. Content management. Content creation. Content marketing. SEO. Social media. Social monitoring and measurement. Earned media monitoring and measurement. Lead generation. Marketing automation. Digital content creation. Plus, tools like email and the Internet and so many others aren't even factored in here. The availability of technology dedicated to our field must number in the thousands, easily.
What do you expect from marketing communications? Where is your team finding new value in technology? And, where is technology finding a new place in your strategy next year? Tell us!