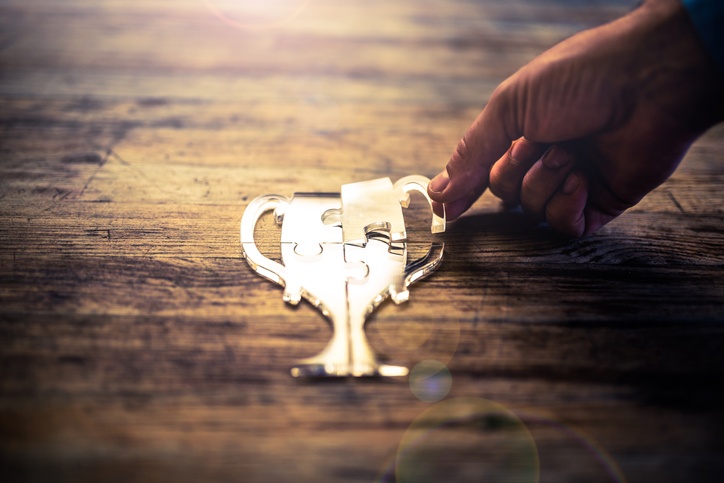 Industry awards can be great opportunities to showcase what your business is doing, and why it stands out among others in the field. There are typically a number of award opportunities for any given industry, including ones sponsored by publications, industry associations and peer groups. And, there are usually several different types of awards to apply for that highlight organizations' technology and service offerings, company growth, culture, standout executives or particular campaigns.
However, not all award opportunities are created equal. Some awards are more relevant and provide more recognition and benefit than others. What award is the best fit for one company might not be a good opportunity for another. Because award applications often take a significant amount of time and effort to complete and submit, businesses should carefully vet and prioritize which award opportunities are worth the investment.Organizations should begin by considering what the true ROI will be for each potential award opportunity. What kind of exposure would a win garner? Is the outlet or association sponsoring the award well-known and reputable enough to have a major impact? How are winners decided – is there a 'crowd vote' aspect, is it decided by an unbiased selection committee, or is it based solely on metrics? Before committing to submitting an award, organizations must conduct their proper due diligence on the selection process and make sure the award's benefit is worth the time and effort required to enter.
Businesses must also decide if the award aligns with and supports the organization's current goals and objectives. For example, an award around workplace culture – while great for recruiting – might not have as much impact on sales as an award regarding how technology has recently helped a client increase time or cost savings. On the other hand, if attracting and retaining talent is a major initiative, a culture award might be well worth pursuing.
Once the decision has been made to pursue an award opportunity, it's time to review the application questions and gather the information that positions the business in the best light. Often, the difference between success and failure depends on an organization's ability to provide quantitative (vs. simply qualitative) supporting information. Simply stating that an organization's technology enabled XYZ Bank to save time and money is not nearly as compelling as confirming that the technology enabled the bank to save 35 man-hours and $2,500 per month. If little quantitative data is available for the application, it is best to use as many detailed anecdotes as possible, including client quotes and/or other third-party endorsements. Unbiased validation from others within the industry goes a long way.
If an organization does win a strategic award, it must then determine how to best publicize and share the news with its target audiences. Communicating the win helps educate relevant markets about what the business was recognized for and why. Some wins are significant enough to warrant the issuing of a press release to promote. Organizations should also leverage their existing owned media channels (including social media, website, and email marketing) to further promote the award win.
Awards often contribute to boosting a business' credibility, recruitment efforts and sales. However, businesses must be strategic about which awards to apply for, the process of drafting the applications, and hopefully, how best to publicize the wins. If done correctly, award applications can be an integral part to a healthy and well balanced PR campaign.
For more information, download our white paper, "The Importance of a Balanced Media Relations Program."