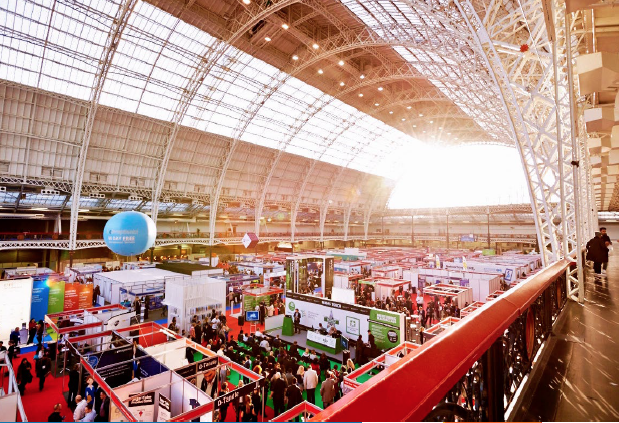 Financial Trade shows are an important piece of your overall public relations program, but do you know how to make the most of what they have to offer? You might think choosing not to attend a trade show in lieu of virtual meetings, phone calls or emails to save on expenses might be the way to go, but there's no replacement for face-to-face meetings to foster relationships with clients, peers and prospects. Whether you attend, exhibit or speak, how do you get the most value out of your trade show participation? Here are a few things to keep in mind to increase your success:
Formulate a plan
There are hundreds of trade shows developed for financial services professionals to discuss key industry trends and build strong business relationships. Many shows are more than one day and have thousands of attendees and vendors, so it's imperative you plan ahead to ensure an effective, successful experience.
When you refresh your public relations plan for the year, be sure to add the trade shows and conferences your clients and customers are interested in attending and budget accordingly for registration fees, travel expenses, and time spent out of the office.
Prior to the event, decide which exhibitors you'd like to see as well as which sessions are most relevant to your business needs. If you'd like to speak at a particular show, it is important to note that speaking submissions typically need to be completed many months in advance to ensure your topic is considered.
Maximizing value as attendee or exhibitor
Trade shows offer a unique opportunity to meet with clients, prospects, vendors and peers. It's difficult to find another avenue that allows a wealth of information to be shared across multiple sectors. As an attendee, you gain valuable insight on upcoming industry trends and examples of how others have been able to solve specific pain points within their organizations. Breakout sessions, keynote speaker presentations and vendor demonstrations all offer excellent opportunities for increased knowledge and information sharing.
If you choose to exhibit at a show, you have the opportunity to garner greater visibility for your company, increase your brand recognition and grow your reputation in the industry. Showcasing your offerings and providing demos in the booth allow visitors to see firsthand how your company brings value to the industry and your clients. Visitors leave with a clear idea of who you are and what your company does.
Maximizing value as a speaker
Trade shows offer many valuable speaking opportunities as well. Speaking in front of peers offers a platform to build confidence and improve your presentations skills. At the same time, you are able to position yourself and your company as a thought leader in the industry.
Speaking engagements provide an opportunity for a collaborative discussion through a question and answer session following your presentation which can also serve as a forum to help attendees solve shared business challenges.
Trade show value can be difficult to quantify, but if you manage your time wisely, you can capitalize on what these conferences have to offer and create value for your company. To achieve success from trade show participation, remember to always go with a plan, record your results, and evaluate your overall experience to decide which trade shows are most relevant and beneficial to your company's needs. To help you plan for the 2018 trade show season, here is our comprehensive 2018 Trade Show Directory. This guide highlights key events in the banking, mortgage, payments, insurance, and credit union space. Download your copy here.