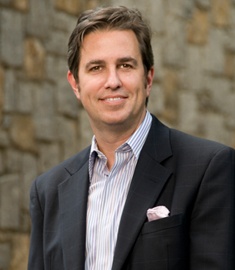 I am proud to announce the availability of our annual Bankers as Buyers report. Every year we strive to build a report that identifies the trends and major drivers in banking innovation. Our mission is to separate the hype from reality and to help clarify what technologies and market forces will have a substantial impact on our banking system. While we are forward-looking with this report, our focus is really on the next 1-3 years. Here is a quick summary of preliminary findings, to download the full report, click here.
As of our issue date, Bitcoin made an amazing run up to nearly $20,000, went down to $9,199 and is now back up to $11,000. Hype impacts the demand of Bitcoin, but Bitcoin's lasting legacy to banking will likely be its underlying distributed ledger technology. Today, CUNA and Mountain West Credit Union Association are collaborating on CU Ledger, a research-to-action initiative that is investigating the viability of a private, permissioned distributed ledger (DLT) that can be used by credit unions.
Some of the major drivers of technology spending will remain constant from year-to-year, most notably, keeping up with and managing compliance, reducing risk from fraud, and shifting strategies for various delivery channels. I believe that four areas or concepts will prove critical over time:
War for talent – Can we compete for technical talent with the "captains of industry," i.e., Google, Amazon and Tesla? More importantly, with the industry taking a reputational hit within the last 10 years, do people even WANT to work in banking and what can we do to encourage it?
Shift in investment from improving the front-end (or experience) for consumers to improving the back-end or back office for employees – Why not focus on making better bankers, better products, better decisions or how technology works for employees? Hint, if you still have "green screens," you might have a problem.
Haves and Have-Nots – Large financial institutions have people, budget and access to resources, which give them an edge on innovation. Small- to mid-sized companies will have to rely more on key vendor relationships to stay informed and competitive.
2018 could be the year of the service professional – Building on point #3, strategy consultants, advisory firms, design/development companies, IT consultants/staffing, accounting firms, legal professionals and more represent the army of professionals who help financial companies with change, opportunity and managing risk. As we enter a period of rapid change, companies of all sizes will depend more on people outside their organizations to provide complementary services to their own teams.
We are pleased to provide you with our views on 2018 key areas of interest for bankers. Click here to download the report.