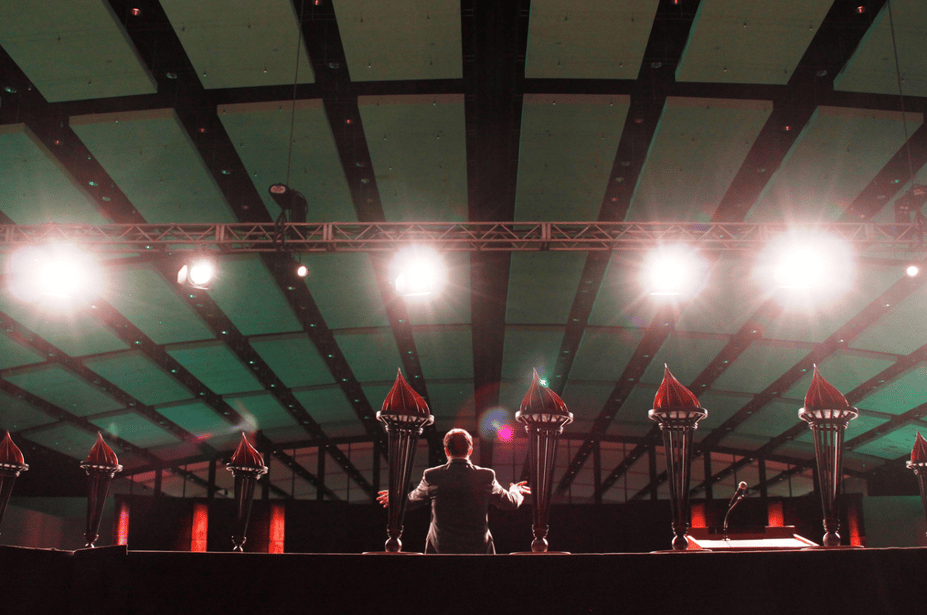 If you find it overwhelming to keep track of the many financial services trade shows going on throughout the year, you are not alone. While you may know the conferences you like to attend year after year, you could easily be missing out on some influential events that have even more of an impact on your direct line of work, which is why it is so important to review all your options. That is why the William Mills Agency's 2017 Trade Show Directory can be the reference tool you need to easily stay abreast of all the events in the banking, payments, credit union, mortgage and insurance industry throughout this year. Although we are more than halfway through 2017, there are still many events in the next several months that should be on your radar.
Finovate Fall, held in New York from September 11th - 14th, is the premier event for fintech companies in North America. During the first two days of the conference, more than 70 companies demo the latest technology in the banking, financial and payments industries. The team at Finovate switched things up this year and expanded the program with two additional conference days. For the second part of the show, more than 100 financial service experts will provide dialogue and debate on a variety of topics impacting the fintech industry today. Our CEO, William Mills III, has attended every Finovate conference over the last 10 years, and we are excited to have him speak at the 2017 Fall show.
Another great conference for financial services companies to attend this year is BAI Beacon held Oct. 4-5 at the Georgia World Congress Center in Atlanta. This event is an intensive, cross-industry conference for financial services leaders of all sized institutions to learn how to make better business decisions and challenge the status quo. The William Mills Agency has partnered with BAI this year to promote this must-attend event, so having more of the inside scoop on it, I can safely say that it definitely should be high on your list of events to consider. BAI Beacon is centered in an integrated open campus environment, and this format enables attendees to interact differently than traditional conferences that have a separate exhibit hall layout where technology is removed from content.
One upcoming event that never disappoints is the ABA Annual Convention, this year held in Chicago Oct. 15-17. This is a great venue for financial executives to hear updates about the economy, financial markets and regulatory issues. And for all you real estate finance professionals, don't miss the MBA Annual Convention and Expo on Oct. 22-25 in Denver. This year will cover very important issues like HMDA rule implementation, retaining or releasing mortgage servicing rights and secondary market perspectives. Also, Money 20/20, held Oct. 22-25 in Vegas, is a top event for anyone in the payments industry. This influential event holds over 11,000 attendees from 85 countries all discussing innovative ways to revolutionize the future of money.
I only scratched the surface by naming some of the bigger conferences remaining this year; many more events of all sizes are reflected in the directory. And keep in mind that some of the smaller, more intimate events may have a larger impact on your bottom line since the attendees specialize exclusively in your area of influence. When making your decisions, be sure to consult our Trade Show Directory.