By Blair Logan, Senior Vice President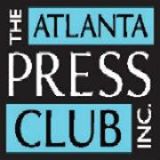 I had the opportunity to catch the new Fannie Mae Board Chairman, Egbert Perry's appearance as the guest speaker at a recent Atlanta Press Club Newsmakers Luncheon. If you are local to Atlanta, Paula Hovater and her team do a great job of coordinating these and ensuring top quality guest speakers – I highly recommend them.
In addition to his role at Fannie Mae, Perry is also one of Atlanta's largest commercial real estate developers and is behind the recent announcement regarding redevelopment of the old GM plant in Doraville. With more than 20 clients in the residential mortgage technology space, however, I was much more keen to hear Perry's comments on the current and future state of Fannie Mae and what he sees as its impact on the mortgage finance industry.
Perry's story is a fascinating one – he comes from humble beginnings growing up in Antigua, moved to NYC as a teenager and attending the University of Pennsylvania. At a relatively young age, he founded a company that set out to transform urban America and in doing so, designed a replicable model later employed by HUD in cities around the country. Because of this, he brings a proven background of marrying private industry with public policy to his role at Fannie Mae.
While still in his first few months as Fannie Mae Chairman, he has been a board member since December 2008 (having joined 3 months after Fannie Mae went into conservatorship). As such, he's had a direct line view into the GSE's post-housing collapse recovery.
He lamented the fact that at Fannie Mae, "seven thousand people come to work every day to do what is right and are too often vilified in the political press," and wished instead to focus the discussion on the positive changes that he is seeing, noting that the focus now is on "safety and soundness, but also an emphasis on providing greater access to credit to remake the system for the future."
Since 2009, Fannie Mae has pumped more than $4 trillion into the market, enabling more than 3 million home purchases and 12 million refinances. 2013 was a record year for Fannie Mae and as a result, the organization has paid back the interest on the Fed bailout, but Perry was quick to point out that the principal still remains. According to Perry, the GSE's market share looks elevated because the private market has all but withdrawn, but he believes that those numbers will shift once they come back.
So, what will Fannie Mae look like 12, 18, 24 months from now?
Unfortunately for us, we didn't get the opportunity to hear because a group of protestors and a man claiming to be a veteran who lost his home to foreclosure loudly interrupted the proceedings, which after a few minutes promptly brought the luncheon to an end.
It is clear that Perry is a highly intelligent, affable, successful businessman who has proven experience managing big projects and producing results. There has been some stabilization and progress at Fannie Mae to be sure, but this luncheon served as a vocal reminder that there is still a great deal to be done with respect to housing.