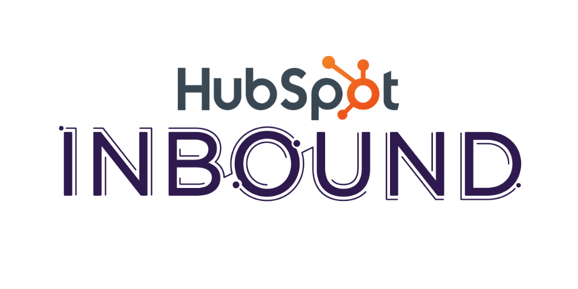 Recently William Mills Agency sent marketing director K.T. Mills-Grimes and marketing associate Sidney Holland to the HubSpot Inbound Marketing Conference in Boston. They learned what's next for the platform and how the agency can take full advantage of its capabilities to provide fintech organizations with marketing programs that generate leads and provide measurable returns. If you weren't able to make it to Boston, fear not—this blog gives all the key takeaways.
The big news at the conference was that HubSpot is abandoning their famous Funnel. The Funnel Methodology was HubSpot's prescribed process for generating qualified leads by starting with broad content (like blog posts) to attract interest and eventually transitioning to very specific, sales-based content (like a demo) to ultimately make a sale. HubSpot has kept the same general process and terminology, but has transitioned the imagery to a "Flywheel." Unlike a funnel, a flywheel is nonlinear and better conveys the concept of continuing to support and delight customers (even once they've paid you).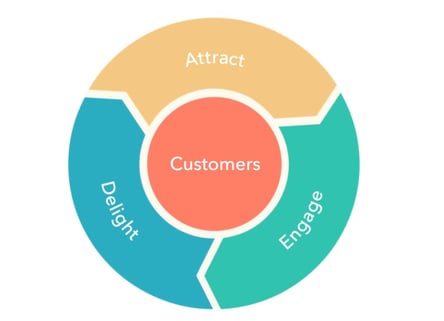 There are also some exciting new low-and-no-cost product updates (startups, rejoice!). You may have noticed a chat bubble pop up when you clicked onto our website. This feature, called "conversations," is now free! This means anyone can put a live chat bot on their website to answer visitors' questions quickly. Additionally, email marketing is now available on the Marketing Starter level account. This access level costs $50 per month and is a great starting point for a new company or clients wishing to try out HubSpot.
HubSpot users at a Professional level or higher will also have access to video hosting within the platform. This is an exciting prospect for the agency and something we'll be testing over the next few months. The feature will enable sharing videos to specific customers and lists, seamlessly gating exclusive content, and streamlining video content overall. There are also some major backend improvements to workflow speed and email send frequency, but we'll save those for the true marketing nerds.
HubSpot is an incredible tool for William Mills Agency, and we've had great success using it for ourselves and clients. The automation and analytics tools provided by the platform enable us to not only support content marketing efforts, but also report on those efforts and show our clients tangible results.