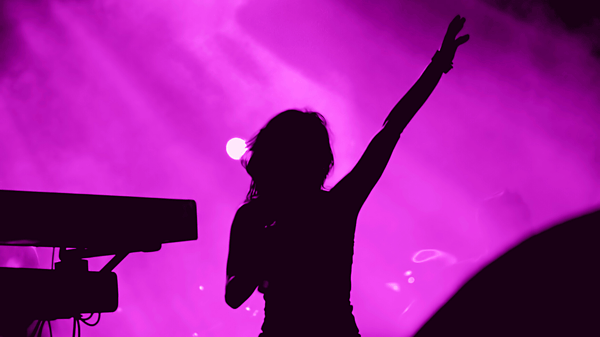 Taylor Swift's Eras Tour is taking the media by storm. This concert, with its 40+ song setlist, goes through all of Taylor's iconic "eras" ranging from her debut country albums to her pop albums to her more recent folk albums. The evolution of Taylor's brand teaches us that adaptability is key to remaining competitive in your industry and your customer loyalty will ultimately be the driving force in building your reputation.
Taylor Swift's music career started at 14 years old when the rising star moved to Nashville, Tenn. to promote her country albums. She is now 33 years old, with over 500 awards to demonstrate the dedication she has had to her craft throughout the years. Something that gave Taylor a cutting-edge role in the music industry is that her music grew alongside her.
Unlike many artists, Taylor's music adapted as her life changed, creating a dynamic career that was not dictated by a specific genre. As she matured and experienced more, her musical transitions, known by fans as her eras, reflected this, further growing her fanbase.
While losing out to competition is an experience that many businesses know all too well, this is something that Taylor Swift is not familiar with. Taylor Swift fans, more commonly referred to as "Swifties," are the backbone of her brand. In fact, the fandom has grown so much that entire cities are raving about the Eras tour.
This level of loyalty is largely due to Taylor's ability to deliver on promises and create personalized, intimate experiences for her fans. The in-depth personalization and constant advancement should be a goal that any business strives for – loyalty is earned, not given.
In the Fintech space, technology is constantly evolving, and it is essential that brands prepare for their next era while building customer loyalty in the process. Customers' expectations are regularly heightened by emerging trends, and it is necessary that businesses rise to the challenge to avoid any bad blood. Fulfilling your clients' wildest dreams shows that you're a mastermind who places customer experience and technological advancement at the forefront of your financial services platform. After all, change is inevitable… are you ready for it?
Regardless of your industry, it is important to speak now and be fearless towards change to build your reputation, and Taylor Swift can teach us many lessons on how to effectively embrace change. Being confident in your abilities and creating personalized brand experiences will establish customers who are lovers of your great ideas. Keeping up with the trends ensures that you will never go out of style.
Is your brand entering its next era? We'd be enchanted to meet you! Contact us to learn how we can help.