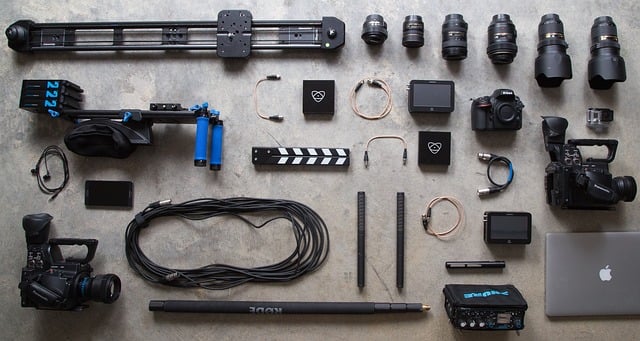 Videos are fast becoming an essential means of marketing for FinTech and B2B businesses as their prospects tend to have shorter attention spans and less time to gather information in general. When executed correctly, video marketing is a powerful tool that can engage your financial industry audience and drive sales.Some benefits of video content include:
Generally preferred over reading;
Can be more effective in promoting your business;
Tends to be kept and passed along more often than printed content;
More effective in explaining complex products and services; and
Easy for buyers to remember content.
Videos can provide an engaging communication platform for your prospects and can be leveraged throughout your marketing mix—everywhere from email campaigns, customer events, direct marketing to financial industry trade shows and your website. According to HubSpot's 2018 report, 81% of businesses use video as a marketing tool – up from 63% in 2017.
It is important to be thoughtful in your video marketing, however. Videos work best when used as a carefully thought out part of a larger campaign complemented by other types of content. Understanding your marketing goals will help better focus your video marketing strategy and decide when video is the best option. Here is a quick breakdown of outcomes you may want to aim for and video content that corresponds with each goal (plus examples).
Market Awareness
1. Company overview:
A company overview should provide viewers with a basic understanding of your company culture and the services you offer. This is the most direct way to communicate everything you want viewers to know about your business.
2. Community focused:
This type of video focuses on giving your community content they would enjoy rather than pushing a product. This video from Safe Systems in which they asked kids questions about banking and compiled funny answers is a great example! Viewers shouldn't necessarily know exactly what your company does just by watching the video, but they may be intrigued enough to seek more information on their own. This type of content is gaining popularity because consumers have learned to block out most traditional advertising.
3. Company anniversary:
A company anniversary video is a great way to convey your company culture and celebrate years of success. Make sure to tell the story of how your business started and interview some employees. This type of content will not only help potential customers see how unique you are, but it also appeals to job-seekers on your website.
4. Recruitment:
Another method to attract job-seekers is to create a recruitment video. It shouldn't be too direct, so don't go straight into why everyone should want to work in your office. Instead, give general information that applies to anyone looking for a job in your field or interview some employees about their experiences. The idea is to subtly portray your company as a thought leader and great place to work.
Lead Generation
1. Product overviews:
Sometimes, the easiest way to explain your product is through a video. An explanation of how the product/service works and its benefits will help push viewers to the next step of the buying process. Be sure to gate your content with a form so that you know someone has shown interest in a specific product and can follow up.
2. Webinars:
A webinar is a seminar conducted over the internet and is a great way to create an image of authority on a topic. Offer information that isn't obvious or readily available so that viewers will be willing to fill out a form to register for your webinar.
Lead Nurturing
1. Product demonstrations:
A product demonstration is the perfect opportunity to show off how your product works and seal the deal on a new customer. If customers have any doubts about taking the next step to work with you, seeing your product in action could be just the push they need. Soapbox is a great tool for this because it allows you to seamlessly record your screen and yourself so you can easily talk through software demos.
2. Customer testimonials:
The best people to vouch for your company are happy customers! Collect a few short statements from clients expressing how great their experience with you has been and then compile them into a brief video you can put on your website.
3. Case studies:
Leads are more likely to be convinced by their peers than they are your own sales pitch. Your case studies should identify a problem the customer was having and address how your product solved it. You can get creative with the format you choose to use, but try to include footage of the customer. Chances are, your leads may be facing a similar issue and see your product as a good solution.
Now that you have a great video and a goal in mind, it's time to promote it. There are a number of ways to drive traffic to your new video, including…
Add It to Your Website
Uploading a video to your website is an easy way to make sure people who are already interested in your company will see it. You can either upload it directly to your site, or upload it to YouTube and use the embed code. Make sure the video is relevant to the rest of the content it's grouped with, or give it a landing page of its own. For example, a vlog would work well under your existing blog page, while a community focused video may warrant its own page. Video content is a great way to make your site more engaging and generate more leads.
Email Promotion
Another effective way to promote your content to a targeted group of potential customers is through email. If you've been using forms on your website to build up a list of contacts, this is the perfect opportunity to use it. Your contacts have already shown interest in your business, so they're a perfect audience for your video. Make sure to add an interesting subject line and social sharing buttons so that people are more likely to pass along your video.
Social Media
Social media is a simple and cost-effective way to increase views. It has the benefit of being easily sharable and is arguably the best way to truly go viral. Each person who shares your video may have hundreds or even thousands of followers of their own who will also see your video. Just remember, not everyone who sees your video on social media will be a qualified lead—however, it's a great way to build awareness of your brand.
Paid Social Media
If you still haven't seen the results you'd like, you may want to consider using paid social media. You can typically spend as much (or as little) as you'd like and run the campaign for any length of time and, in the case of promoting a video, you don't need to create any additional images or content. There are some important considerations, such as targeting and which platform to use, but you'll likely see great results with little use of resources. If you want relative control over who sees your video on social media while still getting thousands of views quickly, paid social is a great option.
Remember, videos are an integral part of a well-rounded content marketing strategy, but they're only one part and cannot serve every need your audience has. Your strategy should also include blogs, white papers, infographics and any other content that your core audience might value. All of these types of content can be paired with video to create a comprehensive campaign and keep potential buyers interested and moving along the sales funnel. Keep in mind that the end goal of your content marketing program is to attract and engage potential buyers, which requires getting creative and utilizing all of the content types available to you, including video!
For more information about our content marketing services, download our white paper.