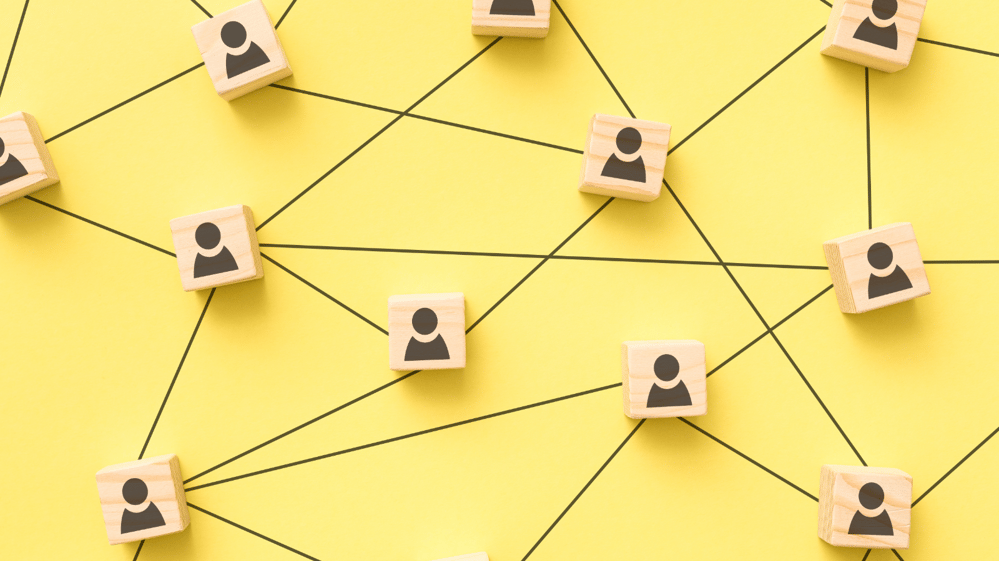 With the focus on social distancing, it is no surprise most events and conferences these days have gone virtual. While this transition can be fairly painless for some content, a major, often overlooked, component of in-person events is networking. Whether finding new sales leads and business opportunities or reconnecting with peers and colleagues, networking is a big draw for most industry events. Often the main reason to attend for many, there was a big rise in the number networking-focused events prior to the pandemic. Unfortunately, it is also the aspect that tends to get lost in the shuffle when events shift to the virtual world. However, with the right planning, you can create an effective, memorable virtual networking experience for attendees. Here are some tips and suggestions to help make your next virtual mixer a success.
When It Comes to Your Invite List, Less Is Probably More
Unlike more content-driven events like webinars and similar presentations, networking events rely much more heavily on crowd interaction, which can be challenging in the virtual environment. Rather than hundreds, it probably best to consider closer to dozens, or dozen, as the suggested ideal usually falls somewhere between eight and 10. With limited numbers, it is very important to have a good balance of attendees – whether customers, prospects or industry experts. This can dictate the flow of conversation, and if most are strangers, facilitating interaction will fall more on the host, as well.
The Right Tools for the Job
There are numerous platform options available for hosting a virtual event these days, but not all are created equal. It is important to find the right choice that fits needs of your event. For mixers and networking-focused events, it is best to go with options that offer both the host and participants enhanced interaction capabilities and are also easily accessible for all. Functionality like chat capabilities, mute options and breakout sessions can be helpful when used to enhance the session. It is also important to know the max number of attendees allowed, both in the main session and breakout rooms.
Marketing Your Event
As with any event whether live or virtual, it is good to begin promoting about one month ahead of time. It is important to define the value of attending and convey this clearly early on throughout all marketing. You may even want to consider adding extra value by sending attendees items ahead of time related to the event (e.g., glasses for virtual cocktail mixers or coffee mugs for a virtual breakfast session). This can help create a deeper feeling of inclusion for attendees, making it a memorable event (which could also help when it comes to time to register for your next one!).
The Day Of - Hosting a Great Event
Two of the biggest issues you are likely to face with virtual networking events is either everyone talking at once or not all. While both can make for an awkward experience, they can be mitigated with a little planning and prep. Having questions and icebreakers ready ahead of time can help fill in any unexpected lulls and move along the conversation. If you plan to have attendees signal their desire to talk through virtual hand raises or similar means, it is best to reiterate this in the initial marketing as well as at the beginning of the event. Likewise, as with in-person events, do not overlook welcoming attendees as they arrive.
Leveraging functions like chat features can also help attendees stay engaged, especially for asking/submitting questions during the session. Be sure to remind attendees of this during the event kick-off. Other ideas for encouraging attendee engagement include using polls to guide the conversation or even games created for the virtual world to help add some levity and friendly competitive interaction.
While you do not need to have a tight, strict agenda, it is best to keep virtual networking events to around 60-90 minutes. This should give enough time for everyone to have a chance to interact without the event feeling rushed.
Post Event – Follow-up
It is important not to lose the momentum of a successful virtual event once it is concluded. Consider ending with a brief call to action, either asking attendees to follow certain social media, sign-up for newsletters or simply be on the lookout for info on the next mixer. Offering to help connect attendees with one another post event is another great way to stay connected and add value.
Sending a follow-up email to attendees is a good idea, thanking them as well as providing useful links and email addresses. While this format may not lend itself towards offering an on-demand recording or download of a presentation, it could be a good opportunity to provide digital resources like PDFs or links to articles or white papers related to the event's theme or conversations that came up during the event. This can help your event standout and be memorable for attendees.