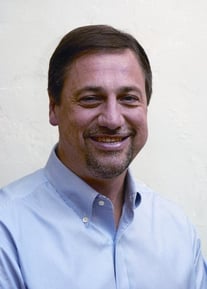 Credit Union: Challenges and Opportunities
William Mills Agency is proud of the relationships we have maintained with the financial trade media. Beyond providing us with editorial insight, our media friends are additional resources to the issues and trends resonating among various industry professionals on the tradeshow circuit each year.
Frank Diekmann, publisher of Credit Union Journal, has attended countless conferences and tradeshows during his tenure – literally hundreds – including the recent National Association of Federal Credit Unions 45th Annual Conference & Exhibition in Nashville, Tenn. NAFCU is typically the second largest credit union gathering each year. Afterward, he shared his perspective on topics credit unions have had top of mind at this and other such events in 2012. Two prevailing points proved consistent amid all the noise, across different shows and regardless of their intended audience.
Here's what he had to say:
1. There has been a slow but steady evolution among credit unions about understanding new means for generating non-interest income and other sources of revenue. So much so, we [Credit Union Journal] have dedicated entire Special Reports to it. What credit unions know is that the old spread management model does not work anymore. In response, I have seen vigorous discussions of next steps at shows large and small, and at those targeted to different roles within the credit union – directors, executive level and so on. Emerging services, enhanced uses for data mining and the minor flurry of credit unions caught in overdraft policy lawsuits have brought new fire to the discussion. But bottom line: credit unions have no choice but to turn to vendors for help in uncovering ways to drive real revenue. The alternative: better find a merger partner.
2. Credit union membership has evolved into a story of the haves and have-nots. There have been wonderful stories and data reported about credit unions growing their membership, some at record pace, but growth in reality has primarily been weighted toward the larger credit unions, and naturally so. These institutions generally will have a more recognizable brand image and on a broader scale, deeper pockets to fund marketing campaigns and larger branch networks. Related to this issue is how effective any credit union is at this moment in turning successful members:
What good are new members, or existing ones for that matter, with the 80/20 rule in effect?
How can (and are) credit unions achieve value from their new members?
Credit unions' answers will be doubly critical as they are challenged to also see small businesses as small business members. Too much opportunity is being missed here.
Many thanks, Frank!
What are your thoughts? Feel free to share any other trends – whether they are opportunities or challenges – that credit unions have on their plate.