- Content centered on 'Disrupting and Delivering a Better Customer Experience' by focusing on what's happening next in fintech -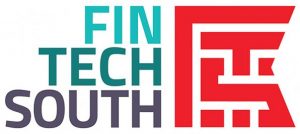 Atlanta is a leader in transactions, a processing powerhouse, and home to global fintech companies and start-ups, which makes it the ideal city to host the Technology Association of Georgia's (TAG) first annual FinTech South conference. The two-day, sold out event took place May 7-8, 2018 at Mercedes-Benz Stadium and welcomed 1,300 attendees (comprised of entrepreneurs, financial executives, venture firms and media). The conference offered 24 breakout sessions, more than 100 speakers and the popular Innovation Alley, which showcased innovative fintech products and services from over 60 start-up companies, partners and exhibitors.
One of the many highlights at Fintech South was the announcement of the winners of the TAG Fintech ADVANCE Awards presented by Scott Mills, President at William Mills Agency and TAG board member along with Chip Harden, ETA CPP, VP Business Development at Softgiving, Inc. and co-chair TAG Fintech ADVANCE Awards. This year's winners include: Ingo Money, Safe Banking Systems, Fattmerchant, Patientco, Kabbage and PrimeRevenue. Winning companies had to have ties to Georgia; have established customers and revenue streams; and provide innovative solutions in the fintech space.
Additionally, the audience voted Atlanta-based startup Qoins as the winner of this year's TAG Fintech Innovation Award Challenge at the conference. This annual program recognizes Georgia's best early-stage FinTech companies giving participants the opportunity to pitch their company to a panel of expert judges, with the final round being held on stage as part of the FinTech South agenda. Along with bragging rights, Qoins will also receive a $50,000 cash award and will be accepted into the Advanced Technology Development Center (ATDC) Accelerate program for one year at no charge.
Keynotes included Dan Gill, chief product officer at Carvana, who presented The Next Generation of Car Buying (That Does Not Suck!) and AI, Machine Learning & Smart and Secure Payments by Barry McCarthy, EVP at First Data and Nuno Sebastiao, CEO at Feedzai. Artificial intelligence (AI) is one emerging trend in the fintech space. The technology is being used to help consumers manage their money without actively thinking about doing so. In these cases, it's the AI software that does the thinking.
One notable session shared insider perspectives from venture capitalists who invest in fintech and what they are seeing from today's fintech start-ups. A key theme emerged suggesting that start-ups should go to market sooner than they think rather than fine tune their product or service offering over a long period of time. If a start-up company has an offering they believe is viable, it's best to get it out into the marketplace sooner rather than later to gauge how it will be received. Once it is launched, companies can make tweaks based on valuable customer feedback. Using this type of strategy saves time and money and helps to define exactly what the marketplace needs or wants to solve particular pain points. Additionally, creating and maintaining a personal relationship with a VC is also vital when start-ups are fundraising.
FinTech South's Innovation Alley consisted of invite-only start-ups, international partner companies, premium sponsors and exhibitors. WMA clients Gro Solutions and Entersekt were showcased in this area which allowed for networking and exhibiting fintech products and services.
For nearly twenty years, the Technology Association of Georgia has endeavored to educate, encourage, influence and unite Georgia's technology community to establish an environment for innovation and strengthening of the states' rich tech-based economy. With over 35,000 members and 27 societies, TAG is one of the largest tech organizations in the country offering members access to thought leaders across the technology ecosystem including fortune 500 companies, investors, government leaders, service providers as well as entrepreneurs and hosts over 200 events annually.