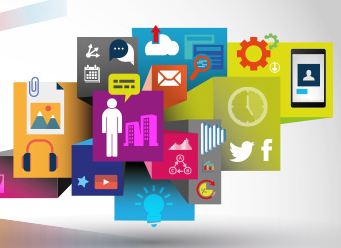 According to the Quarterly Digital Intelligence Briefing: Digital Trends for 2014 a study based on a global survey of more than 2,500 marketers and internet professionals, content marketing is the single most exciting opportunity for B2B marketers. For companies marketing to financial organizations, creating stimulating content which engages and educates your potential clients is the key to generating leads and differentiating yourself from your competitors. This focus on generating valuable content is critical to today's marketing, enabling prospects to better understand issues and establish your company as a trustworthy source. Furthermore, placing a premium on the quality of your content may be a more critical factor in your potential clients' decision making process than even the products you offer, according to CEB's study The Digital Evolution in B2B Marketing. Your content should be the centerpiece of your customer engagement efforts; without high quality, original content, your future clients will keep searching elsewhere.
Companies in financial technology markets are most interested in content marketing as a way to fundamentally improve lead generation. The right content plays a vital role, enabling prospective customers to self-educate before they engage with a sales representative. In FinTech, the buying process, as with other markets, has changed. In CEB's study, between 50% and 70% of potential clients' decision making process is complete before directly engaging with sales. In today's digital marketing environment, prospects take control of the buying process by performing research on their own and waiting until late stages of the evaluation process to interact with sales. Creating content that broadens awareness of their business issues and how to solve them will communicate your unique value and differentiate you from your competition.
To create and disperse your content efficiently, you need the right tools. Digital marketing has evolved; you need marketing automation to attack marketing tasks efficiently, such a deploying white papers, building landing pages, and executing email and social media marketing campaigns. Marketing automation software will simplify the activities within your organization's buying process, especially lead nurturing activities. Using marketing software will automate your processes and turn your website into a dynamic lead generation platform for your company, and enable you to efficiently distribute new, valuable information to the buyers within your markets.
Making content marketing a priority will have an enormous impact on your business, especially if you leverage your content's natural connection to PR to build your brand. Public relations' ability to build your company's credibility fits naturally with your content marketing efforts, as outlined in Content Marketing and PR: A Match Made in Heaven. While your PR program is an essential element of brand building, not all potential clients will see your articles, making content marketing capabilities a crucial way to distribute your public relations articles directly to buyers. Content marketing, when paired with your presence in the media, will help broaden your reach and improve your SEO results. Focus your digital marketing strategy on improving your content, making it truly informative, differentiated, and readily available through social media. Your content marketing campaign should present your prospects helpful information, supporting your sales process. For today's FinTech marketers, your high-quality content is the most important element to build awareness and leads, and engage your potential clients early in the sales cycle.