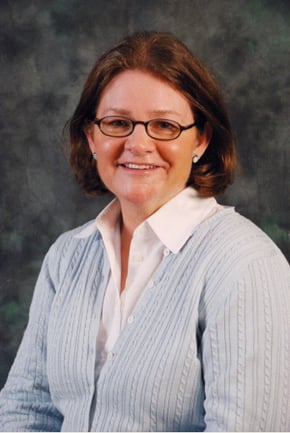 I honestly cannot remember when I first met Mortgage Banking magazine's editor-in-chief Janet Reilley Hewitt. It would have been during the time I started my career in the mortgage industry as a journalist. At any rate, I cannot remember a time that Janet has not been a part of the mortgage journalism landscape. That will change Sept. 30 when Janet will start a new chapter, one that does not include the mortgage industry. In fact, it will have more to do with traveling and golf. That is the day Janet will leave the Mortgage Bankers Association (MBA) and retire.
The cliché bitter sweet is too appropriate not to use in this instance. Yes, we are happy that Janet will be able to enjoy some much deserved time away from deadlines and story outlines. William Mills Agency has worked with Janet for at least 25 years. We, and the industry, will miss the depth of knowledge and passion for the news that earned her the status as one of the most respected journalists in this space.
When Janet started her career at the MBA in 1984, she worked for Real Estate Finance Today, the association's newspaper. She cut her teeth on covering real estate finance on Capitol Hill and Wall Street. She says some of her most memorable interviews were with Lew Ranieri, head of the mortgage securities department at Salomon Brothers; HUD Secretary Mel Martinez; and the long-time House Banking Committee Chairman Henry Gonzalez (D-Texas). She became the editor of Mortgage Banking in 1988.
As you might imagine, Janet enjoyed sitting at the press table during Senate hearings; creating headlines for complicated financial prose; and selecting the art for those same stories. She says she has also enjoyed helping people in her personal life based on her mortgage industry knowledge. One area she believes will continue to evolve and provide new avenues of opportunity is mortgage technology. "Technology systems have gone from siloed systems for specific areas of the mortgage process (originations, servicing and post closing) to end-to-end. And we should expect to see more technology along with a consolidation of this segment of the industry," Janet shared with me during a recent conversation.
Aside from her knowledge of the industry, there a few things you probably do not know:
Janet is an avid golfer. She started playing golf with her father when she was 12. She has played Torrey Pines in San Diego but also enjoys the miniature golf course in Ocean City, Md.
She prefers "beach reads." She likes to unplug when it comes to serious reads and dive into a short book she can finish in a few sittings. Well, she recently did have to add the nearly 500-page Citizens of London by Lynne Olson just for kicks.
She enjoys antiquing. "Because I am one, and I feel right at home when I enter a shop."
She is a baseball fan. Here's what she had to say: "I was born and raised in Oakland, Calif., but they did not have a team yet. The closest team to root for was the San Francisco Giants. So, I became a big fan. At the time they were awesome because they had Willie Mays, Willie McCovey, Orlando Cepeda and some other really great players. My family used to go to games in Candlestick Park, but then Oakland got its own team, the Oakland A's. I really needed to support the home team. So, I became an A's fan as well; however, I never really gave up being a Giants fan. I even have a baseball cap that my dad gave me that is half Giants and half Oakland A's. But now, since I have lived in Washington since 1978, I am a Washington Nationals fan. My favorite player is Ryan Zimmerman."
She admits to feeling conflicted when the Nationals play the A's.
And the least known tidbit about Janet people might be interested in knowing: after graduating from the University of California – Berkeley with a degree in English, she worked for a year to raise money to travel around Europe with her former college roommate. She spent one month in the United Kingdom and two months traveling between Switzerland, Spain, France, Austria, Germany and Italy.
So as we bid adieu to Janet, know that she will NOT be thinking about the mortgage industry for at least six months, maybe longer. Then, you never know, she could write a book about all of the different cities that played host to the MBA annual or the best places to golf, read and see baseball. I wonder if she will need to provide herself an outline and a deadline. I guess we will have to wait and see.