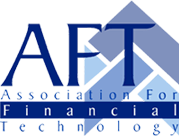 The Association for Financial Technology's Fall Summit will be raising its registration price soon. The registration price will leap from $1495 to $1595 for AFT members and from $2120 to $2220 for non-members, after July 14th.
The summit, on the theme, "Where Your Roadmap to Success Begins," will be held from September 14-16 at The Greenbriar at White Sulfur Springs, West Virginia. The registration fee covers access to all program sessions, a mobile app, special events throughout the summit, and breakfasts and luncheons on Monday and Tuesday.
On Sunday, the summit features an optional golf outing and a welcome reception. The following day, keynote speaker David Nour will be addressing attendees on Relationship Economics, followed by Jim Marous addressing the subject of Reaching Customer 3.0, and finally a panel discussion on the Digital Banking Experience, moderated by Paul Koziarz. On Tuesday, the CEO Keynote session, led by Gerrard Schmid, will cover the topic Success in FinTech in an Increasingly Complex and Regulated Environment, John Augustine will be speaking on Today's Viewpoint on Investing, Business, and Economics, and finally, Walter Bond, NBA player and business owner, will be addressing the Power of Accountability.
The three-day summit promises to be a high-energy event packed with networking opportunities, relaxing activities, and extremely educational sessions, led by notable speakers.