Three lessons for credit unions on running the long race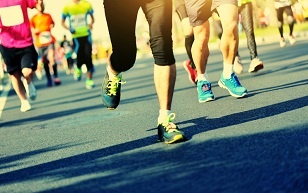 As featured in this month's CUES PR Insights.
There is a well-known expression in the public relations world: "PR is a marathon, not a sprint." At times, credit unions become trapped in the pitfall of relying on short-term tactics, as opposed to long-term strategies, when it comes to their PR efforts.
While running a marathon, if you sprint your first five miles, you will struggle to finish the race. By sprinting to get ahead early, your resources and energy are likely to be exhausted before you are halfway to the finish line. Similarly, credit unions need to consider their available resources when evaluating their public relations strategy. Here are three takeaways from running a marathon that credit unions can use to build a strategic PR plan.