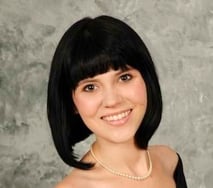 Congratulations Laura on all your hard work!
In 2003, the Board of Directors of William Mills Agency established the Bill and Eloise Mills Scholarship in the College of Communication at Florida State University (FSU) in honor of their founding members' service to the agency, and dedication to the university. This school year recipient is Laura Linthicum who is currently interning at the Zimmerman Agency in Tallahassee, Florida.
The scholarship assists students with the financial costs of pursuing an undergraduate degree in Communication. Selection of the scholarship recipients is based on exceptional academic abilities and need.
Please support continuing education by giving to the Bill and Eloise Mills Scholarship at FSU.