What the fintech industry can learn from this year's top three PR nightmares
The fintech industry is certainly no stranger to crises, and with the frequency of data breaches and even some self-inflicted scandals, it's likely that every fintech company will be forced to face one at some point. But what sets organizations apart is how they handle a crisis when one erupts. And what better way to prepare than by taking a look at some of the biggest ones (so far) this year.
1. Turbulence for United Airlines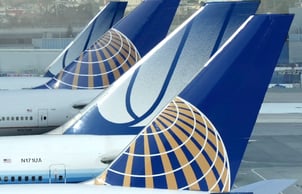 After dragging a bloodied and screaming passenger off an aircraft for refusing to give up his seat, United Airlines may now be the most despised company. The situation escalated after CEO Oscar Munoz – ironically named "Communicator of the Year" by PRWeek just weeks before –issued a statement, apologizing for "having to re-accommodate…customers." His response was immediately met with backlash. Hordes of people took to social media to call his comments callous. And then it all went viral – a company's worst nightmare.
Munoz then made the crisis even worse by issuing another statement to airline employees, where he described the passenger as "disruptive and belligerent," and telling employees that they "followed established procedures for dealing with situations like this." Maybe so, but the public disagrees. The following day, he finally issued an apology.
Fintech PR practitioners should take note. Munoz seemingly tried to dismiss the issue. Instead, United should have acted swiftly. There is no denying that the video was disturbing and it should have been met with compassion, but there's always the fear of a lawsuit or regulatory penalty if the apology is deemed admission of wrongdoing. Lawsuit or not, the crisis damaged the airline's reputation. In the end, the passenger filed a lawsuit anyway that United settled. Unfortunately, United had an opportunity to come out ahead and position itself as a company that cares. Instead, they blew it.
2. Uber Continues Down the Highway to Hell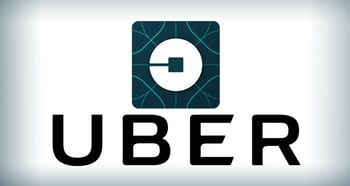 Uber has consistently been in the hot seat for years, but this year has been particularly bad. Here's a run-down:
January 28 – #DeleteUber trends after half a million of its customers boycott it for offering rides to JFK airport during a union strike for NYC taxi drivers.
February 19 – Former Uber engineer, Susan Fowler, reveals in a blog post the prevalence of sexism within the company.
February 23 – Uber's head of self-driving cars, Anthony Levandowski, is accused of stealing "highly confidential documents" from Google.
February 27 – SVP of engineering, Amit Singhal, resigns for failing to disclose that he left Google after sexual harassment allegations.
February 28 – Bloomberg publishes a video of CEO Kalanick cursing at an Uber driver.
March 3 – The New York Times reveals that Uber was deceiving authorities worldwide through a mirror app called Greyball to avoid sting operations where Uber is prohibited.
March 8 - Uber's head of its artificial intelligence lab, Gary Marcus, steps down after four months.
March 19 – Uber's president, Jeff Jones, steps down after six months.
March 20 – Uber's head of maps, Brian McClendon, also steps down.
April 12 – A secret software program called "Hell" is leaked, which is used to track drivers working for both Lyft and Uber.
April 23 – The New York Times details how Uber deceived Apple engineers by making the Uber app invisible to them.
After so much bad press and numerous scandals, Uber's brand needs a complete overhaul. Aside from establishing better business practices and creating stronger leadership, there are steps the company should take that fintech companies can learn from.
First, Uber needs a very thoughtful PR strategy that emphasizes that it's making some major changes. Uber should invest in market research to gauge how their brand is perceived, and build a plan from there that may involve a completely new logo and tagline. Internally, it needs to re-establish itself as a company that cares about its employees and one that fosters a great workplace culture. And it needs to make good on its promises to do these things; not just concoct some bogus campaign.
3. Wells Fargo's Brand Keeps Tanking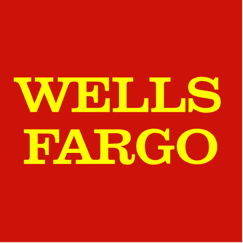 We can't talk about crises without mentioning Wells Fargo. The bank continues to make headlines after last September's scandal broke that led to more than 5,300 workers being fired for creating two million fake accounts. Wells' board of directors immediately jumped into action, hiring new CEO Tim Sloane, launching an investigation and now taking back $180 million in compensation from top executives.
The latest scandal is that the board received regular reports since 2005 warning that most of the bank's internal ethics hotline complaints and firings were linked to sales violations. Meanwhile, the same report noted that the Fed was aware of some 700 whistleblowers in 2010, which the board says it was not aware of. Despite protests from angry investors, all 15 members of its board were reelected last month, while Wells' reputation continues to tank.
Although Wells took immediate action to keep its reputation intact, the severity of the crisis was underestimated, leaving in its wake some important lessons for the fintech industry. First, Wells may have fared better by bringing in a new CEO from outside the bank. Sloan has nearly three decades with Wells. A fresh perspective from someone completely uninvolved could have helped the bank restore trust. Second, put a face with all statements. Every organization must have a designated spokesperson – and it needs to be consistent. Wells failed to do so and issued statements attributed to no one, taking a highly-corporate, impersonal approach. Third, be sincere. Former CEO John Stumpf had an opportunity to position himself as a hero. Instead, he blamed the some 5,300 employees fired. He didn't offer an actual apology until the Senate Banking Committee practically forced it out of him.
There were many other crises this year that the fintech industry can learn from, but these top the list for us. Ultimately, organizations must pay close attention to disasters both within and outside their industries to improve their own crisis communication skills. After all, hindsight is 20/20 – take advantage of that.