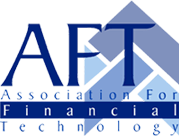 By Scott Mills, President and Principal of William Mills Agency
Well maybe it's not exactly Yale's Skull & Bones society, but AFT does represent a small and influential group of companies that control most of North America's banking and payments technology…and it has a surprisingly low profile. Established in 1972 as an association for core data processors, AFT has evolved as the number of processors has shrunk and as the number of point-solution companies has risen.
Today the membership includes large fintech companies, such as FIS, Fiserv and Jack Henry & Associates; medium-sized companies such as CSI, EFT Source and Safe Systems; and small, typically younger companies like Malauzai, Xamin and Allied Payment Network.
The association meets twice a year and is a terrific place to establish relationships, learn and generally have a nice time with peers. Unlike a trade show or conference, the members of AFT are the main attraction. In an environment that features competitors, the members are generous with their time, willing to talk through problems and interested in learning about other companies and the people who run them. There have been countless alliances formed and even a few companies sold because of AFT meetings.
Highlights of the Spring Conference included:
Mike Kelly, CEO of PSCU who spoke on "The digital shift"
David Parsons of Hitachi Consulting who spoke on innovation
The Innovation Culture panel…it had "Badassitude"
Anil Aggarwal of Money2020, formerly with Google Wallet
Buying and Selling Companies; Lessons Learned
The next meeting is September 14-16 at the Greenbrier in West Virginia. If you'd like to learn more about AFT, visit www.aftweb.com or call me at 678-781-7201.