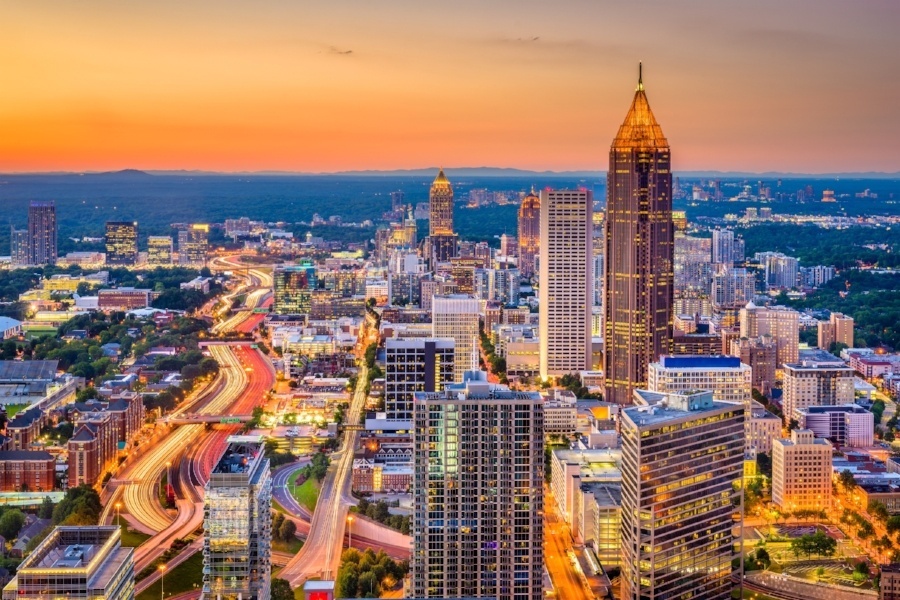 Metro Atlanta has established itself as a major hub for the fintech (financial technology) industry. According to the American Transaction Processors Coalition, more than 70 percent of all payments on a global scale currently pass through companies headquartered in metro Atlanta, earning the city the moniker "Transaction Alley." As headquarters to large companies including NCR, WorldPay and First Data, the Georgia Department of Economic Development reports that Georgia fintech companies generate more than $72 billion annually, third in the nation behind New York and California.
So how did we get here in such a short amount of time? Here are three reasons why the fintech industry is thriving in Atlanta:
Incubators and accelerators
Atlanta is home to a host of startup incubators dedicated to creating environments for early-stage fintech companies to grow. Founded in 1980, The Advance Technology Development Center (ATDC) at Georgia Tech boasts a 90 percent success rate for its startups after their first five years. Much of ATDC's success in helping fintech companies over the years is tied to the level of access it provides to Georgia Tech resources, mentorship by seasoned entrepreneurs and the support of established corporate partners. Additionally, the Atlanta Tech Village is the fourth largest tech hub in the U.S. and stands as a great resource for startups, promoting faster connections between talent, ideas, and capital.
The whole ecosystem is local
Atlanta is not only home to incubators but also processing companies, payments companies plus a strong venture capital community. Many local venture capital firms focus solely on fintech for their investments, which has strengthened Atlanta's economy and increased technology developments within the financial services industry.
Technology sector talent
According to The Atlanta Journal-Constitution, Atlanta is ranked 10th out of 100 metro areas for STEM professionals in terms of career opportunities, and students interested in a career in the fintech industry are able to find comprehensive programs at many local academic institutions. For example, Georgia State University offers one of the first university fintech-specific labs through its J. Mack Robinson College of Business. The University of Georgia offers an MBA with a concentration in financial technology, and Georgia Tech's engineering programs are all ranked in the top 10 in the nation, with programs available that focus specifically on innovation within the fintech industry.
With all of this talent and fintech activity in Atlanta, professionals need a resource to keep them updated on happenings and networking events within the industry. Whether you are looking for a smaller meeting or a large trade show or conference, William Mills Agency's Atlanta FinTech Event Calendar is a valuable tool to help you find local events that might be of interest to you and your organization. Please click here to view the calendar!