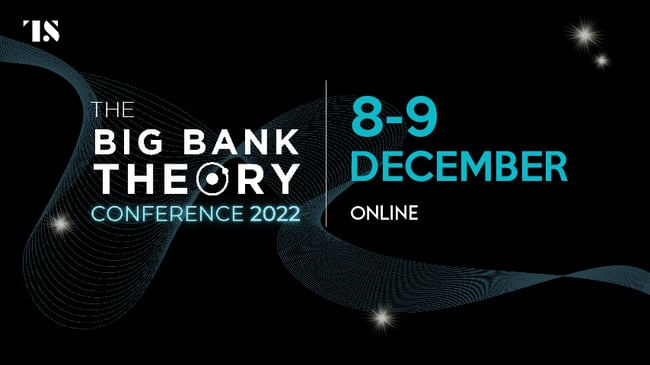 ATLANTA, Nov. 28, 2022 - William Mills Agency, the nation's largest independent public relations and marketing firm specializing in the financial industry, will be one of the media sponsors for The Big Bank Theory Conference which will be held online December 8-9, 2022.
The conference will showcase top decision-makers from banks, credit unions, challenger banks and payments firms together in one virtual space. New technologies and trends for 2023 will be explored.
"The Big Bank Theory Conference is all about banking and financial services in today's digital world -- we are learning not just from banks or fintechs, but also brands outside of banking that are embedding financial services on their platforms," said Iulia Ciutina, managing editor, Tearsheet.
"I'm excited to discover how they design financial products and services, as well as their wider strategies to thrive in today's unprecedented environment," continued Ciutina.
Scott Mills, President, William Mills Agency, said, "Tearsheet consistently delivers insightful analysis on the financial industry and how technology helps policymakers keep up with new innovations."
For more information and to register for The Big Bank Theory Conference, please click here.
About Tearsheet
Tearsheet is the only media company obsessively focused on technology's impact on the financial services and fintech industry. Read by decision-makers across product, marketing, and digital, Tearsheet connects with its audience across web, email, podcasts, the Outlier membership program and in-person events. For more information about Tearsheet, please visit www.tearsheet.co.
About William Mills Agency
William Mills Agency is the nation's largest public relations and marketing firm serving the financial technology industry with an emphasis on fintech providers. The agency has established its reputation through the successful execution of media relations, marketing services and crisis communications programs. The company serves clients ranging in size from small start-ups to large, publicly traded companies. For more information, please visit www.williammills.com.