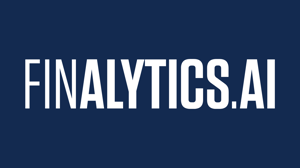 ATLANTA, Sept. 29, 2021 – William Mills Agency, the largest, independent public relations and marketing firm specializing in the financial industry, announced today that it has been selected by Finalytics.ai for public relations services. Finalytics.ai is a fintech company that uses proprietary artificial intelligence (AI) to drive meaningful, segment-of-one digital experiences between credit unions and their members and prospects. It is the first credit union and community financial institution platform to use machine learning to analyze real-time big data and dynamically create content matching the unique needs of consumers at a specific moment in time.
Headquartered in San Mateo, Calif., the company works with dozens of credit unions across the country to digitally drive customer acquisitions, increase completed product applications and improve member satisfaction. The company uses real-time big data with machine learning to dynamically segment prospective and current members then create unique content for their consumption. This process does goes beyond personalization of offering to provide a digital experience that anticipates the needs of the member.
"A key differentiator for Finalytics.ai is that they are making valuable data finally accessible to community institutions without the expensive backend integration to legacy systems," said William Mills, CEO, William Mills Agency. "I've known Craig McLaughlin, CEO for 14 years and glad to be working with him again and the entire Finalytics.ai team."
"We have a history of partnership with William Mills Agency," said Craig McLaughlin, CEO, Finalytics.ai. "We wanted their experienced and highly qualified team to help us build the company brand and more importantly help us bring this technology to a broader market for the benefit of credit unions and community financial institutions, and their members and customers."
About Finalytics.ai
Silicon Valley-based Finalytics.ai is the first community financial institution platform to apply real-time big data, and machine learning in a way that can address the unique needs of prospective and current members. Its "segment-of-one" experience is based on individuals' unique identities, orchestrating their financial journeys using dynamic segmentation and content to address their needs. This allows institutions to compete more effectively, drive consumer acquisition, and improve retention. Visit www.Finalytics.ai to learn more.
About William Mills Agency
William Mills Agency is the nation's largest public relations and marketing firm serving the financial technology industry with an emphasis on fintech providers. The agency has established its reputation through the successful execution of media relations, marketing services and crisis communications programs. The company serves clients ranging in size from small start-ups to large, publicly-traded companies. For more information, please visit www.williammills.com.