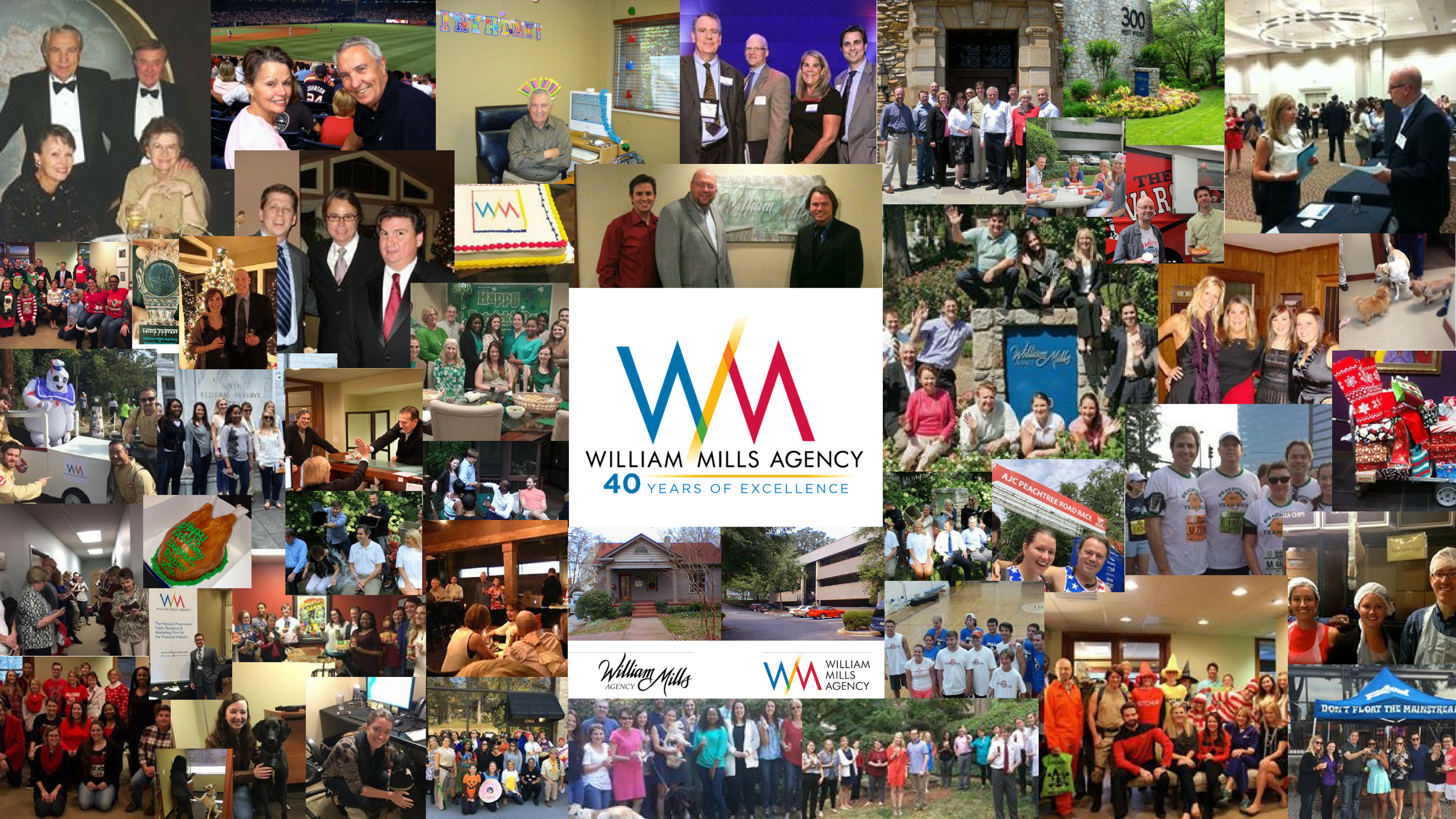 This year marks the 40th anniversary for William Mills Agency, the largest independent public relations and marketing firm specializing in the financial industry. The agency has grown from a small advertising firm in 1977 to a well-known provider of public relations, marketing, and crisis communications for nearly 60 organizations throughout the United States and Europe.
"The agency has gone through some trying times over the last 40 years, but with the dedication and hard work our employees put in, it is no surprise that we have reached the successes we enjoy today," said William Mills III, CEO, William Mills Agency.
"There are very few independent PR or marketing firms in Georgia left from the mid-1970's," said Scott Mills, President, William Mills Agency. "We can chalk that up to a strong survival instinct, talented staff, clients and friends in the media who all make our lives fun and interesting."
William "Bill" Mills, Jr. started the firm after a successful career at John H. Harland & Company, C&S Bank and Equifax (then Retail Credit) with his wife Eloise and Mary Riggall, an ad agency veteran. The firm has moved offices only four times in 40 years and has remained in the Buckhead area of Atlanta.
After almost 10 years of serving all types of clients, including car rental companies and office buildings, the agency narrowed its focus to the financial industry. Public relations services were added in the early 1990s and content marketing services became a core offering in 2014.
"I am extremely proud of how far the agency has come," said Eloise Mills, Chairman of William Mills Agency. "William and Scott's leadership along with the enthusiasm of all our employees has been the foundation for our growth. Bill would be proud."