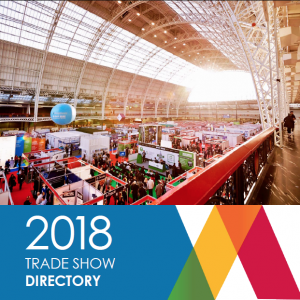 William Mills Agency, the largest independent public relations and marketing firm specializing in the financial industry, has released its 2018 Financial Trade Show Directory. Designed to help companies better navigate the full calendar of industry events through a centralized listing of information, the directory is segmented by month and by industry sector (including banking, credit union, insurance, mortgage, payments and major users conferences), as well as specific venue, date, and host information.
Download the 2018 directory here.
"Trade shows continue to provide a unique opportunity for fintech companies to increase brand awareness, generate leads, and build strong business relationships in their respective industries," said Scott Mills, president of William Mills Agency. "Each year our agency compiles this comprehensive guide to help our clients and friends in the industry better plan and maximize the value of their event marketing budgets."
About William Mills Agency
Founded in 1977, the Atlanta-based company has established its reputation in the industry through successful execution of media relations, marketing services and crisis communications campaigns for hundreds of companies ranging in size from entrepreneurial start-ups to large, publicly traded corporations throughout North America, Europe and India. For more information, please visit www.williammills.com or call Kelly Williams at 678-781-7202.