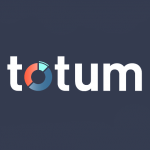 William Mills Agency, a provider of financial public relations and marketing services, has been selected by Totum Weath, a provider of institutional-quality analytics and innovative solutions for financial advisors, to lead the organization's strategic public relations efforts.
William Mills Agency is raising awareness of Totum and its mission to help financial advisors create fully-customized investment strategies efficiently and provide portfolio proposals that consider comprehensive human capital factors, empowering their clients to make better investment decisions.
"We selected William Mills Agency because its expertise in the financial industry is invaluable to Totum as we launch our new company and product," said Min Zhang, co-founder and chief executive officer of Totum. "The Agency's comprehensive public relations program will help us reach a broader audience of financial advisors and wealth management institutions that can benefit from the new approach to risk and client interaction that we offer."
"Totum is an innovative fintech company offering interactive tools that are changing the way financial advisors do business," said Scott Mills, president of William Mills Agency. "We are thrilled to be working with them and look forward to sharing company news with the financial industry."
About Totum Wealth
Based in Los Angeles, Totum Wealth provides institutional-quality analytics and innovative solutions for financial advisors to better serve their clients. The company's first product, Totum, helps advisors differentiate their capabilities by analyzing comprehensive human capital factors and generating customized portfolios. For more information, visit http://www.totumwealth.com/ or follow the company on LinkedIn.