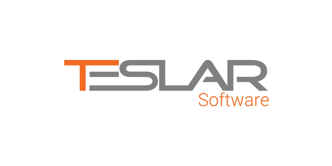 William Mills Agency, an independent public relations and marketing firm specializing in the financial industry, has been chosen by Teslar Software for public relations services. Headquartered in Springdale, Arkansas, the company is a provider of automated workflow and portfolio management tools to help community financial institutions thrive.
After completing the Independent Community Bankers of America's®(ICBA) ThinkTECH Accelerator program in Little Rock, Ark. and winning the Banker's Choice Award for Most Impactful Solution, Teslar received an investment from ICBA which brought its total seed capital raised to $2 million. The company was also recently selected as one of four companies to receive a grant from Association for Financial Technology (AFT).
"Teslar is a great example of a company making strides in helping community banks compete with more efficient operations and better customer service. This market is ripe with innovation and the team at Teslar is making an impact that has been recognized by organizations such as ICBA and AFT," said Scott Mills, president, William Mills Agency.
In addition to providing public relations services, WMA shared its marketing expertise with Teslar and developed an app icon for the company's website and social media channels to reflect their messaging.
Joe Ehrhardt, CEO and founder of Teslar Software said, "William Mills Agency has the industry know-how and connections that bring fintechs to the next level, as we do for community banks. We're excited to work closely with WMA, as our relationship with them will enable us to bring Teslar into conversations with more community banks that are seeking enhanced efficiencies and a more competitive stake in the market."
About Teslar Software 
Springdale, Ark.-based Teslar provides community financial institutions with automated workflow and portfolio management tools to streamline and improve processes with easy access to relevant information needed to operate. The Teslar platform integrates siloed systems, centralizes data and boosts efficiencies enterprise wide to optimize profits and make customer interactions more meaningful. Please visit www.teslarsoftware.com to learn more.