Public Affairs Professional Brings International Experience To WMA
ATLANTA, Sept. 16, 2021 – William Mills Agency, the largest, independent public relations and marketing firm specializing in the financial industry, announced today that Sabina Andrei will be joining the agency as account director. In her new role, she will focus on client management, creating strategic public relations plans for clients and leading junior professionals on her team.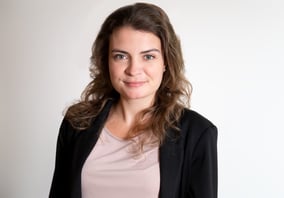 Before relocating to Atlanta, Sabina served as an account director for the London-based Brunswick Group where she advised clients on financial, corporate, and strategic communication advisory. During her time at Brunswick, Sabina managed both retainer and project-based accounts and engaged in relationship building with key top-tier media contacts.
Sabina also held positions at NATO as well as the European Parliament and is fluent in several languages including Spanish, Romanian and French.
"We are thrilled to have a dedicated leader like Sabina join our team," said Heather Sugg, APR, senior vice president, William Mills Agency. "She is a strong demonstrated communications professional, and I am excited to see her thrive at William Mills Agency and achieve future success for her clients."
About William Mills Agency
William Mills Agency is the nation's largest public relations and marketing firm serving the financial technology industry with an emphasis on fintech providers. The agency has established its reputation through the successful execution of media relations, marketing services and crisis communications programs. The company serves clients ranging in size from small start-ups to large, publicly-traded companies. For more information, please visit www.williammills.com.