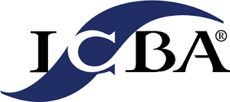 ATLANTA, June 5, 2023 - William Mills Agency, the largest independent public relations and marketing firm specializing in the financial industry, announces it will provide public relations services to the Independent Community Bankers of America (ICBA) to support its ThinkTECH innovation initiatives.
ICBA ThinkTECH provides year-round opportunities to support community bank growth and innovation through its award-winning ThinkTECH Accelerator program, which is designed to identify, develop and foster partnerships between community banks and fintechs. The current ThinkTECH accelerator is underway and runs through June 30, 2023. Its focus includes deposit acquisition and retention, instant payments, and real-time payments. In addition to the accelerator, ICBA efforts include educational programming, product-focused Solutions Forums, ThinkTECH cohort alumni showcases, and more.
"Innovation in the community banking environment continues to flourish when community bankers and fintechs that support the mission of community banking come together to pinpoint the best, fastest and smartest solutions for their customers," said Charles Potts, ICBA executive vice president and chief innovation officer. "We are pleased to partner with William Mills Agency and leverage their expertise to showcase our ThinkTECH programs and support further engagement of our innovation initiatives."
"Our goal is to enhance awareness and recognition for ICBA ThinkTECH as the leading source for driving community bank-enabled fintech partnerships," said William Mills, III, CEO, William Mills Agency.
"We are proud to engage with ICBA, the nation's voice for community banks, to help shine a light on community bank-fintech solutions that meet the demands of today's modern community banking landscape," said Scott Mills, president, William Mills Agency.
About ICBA
The Independent Community Bankers of America creates and promotes an environment where community banks flourish. ICBA is dedicated exclusively to representing the interests of the community banking industry and its membership through effective advocacy, best-in-class education, and high-quality products and services.
With nearly 50,000 locations nationwide, community banks employ more than 700,000 Americans and are the only physical banking presence in one in three U.S. counties. Holding $5.8 trillion in assets, $4.8 trillion in deposits, and $3.8 trillion in loans to consumers, small businesses and the agricultural community, community banks channel local deposits into the Main Streets and neighborhoods they serve, spurring job creation, fostering innovation and fueling their customers' dreams in communities throughout America. For more information, visit ICBA's website at www.icba.org.
About William Mills Agency
William Mills Agency is the nation's largest public relations and marketing firm serving the financial technology industry with an emphasis on fintech providers. The agency has established its reputation through the successful execution of media relations, marketing services and crisis communications programs. The company serves clients ranging in size from small start-ups to large, publicly-traded companies. For more information, please visit www.williammills.com.