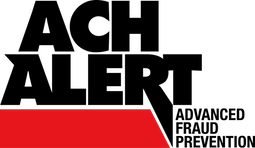 William Mills Agency, the largest independent public relations and content marketing firm specializing in the financial industry, is pleased to announce today that it will provide PR services, trade show support and social media services for Tennessee-based, ACH Alert. The company provides electronic payment fraud prevention technology to all sizes of financial institutions including community banks, credit unions and larger institutions.
"We are very excited about our engagement with William Mills Agency to advance and promote reliable, secure and profitable fraud prevention that goes beyond basic regulatory requirements," said Deborah Peace, CEO, ACH Alert. "Because of their deep financial technology experience, our collaboration with WMA will allow for faster company growth to meet, and exceed our strategic goals."
ACH Alert's award winning technologies reduce the financial loss and reputational damage that are associated with ACH and wire fraud. The company's Fraud Prevention HQ product is the industry's first decisioning portal allowing bank customers access to a fully integrated dashboard to make pay or no-pay decisions on suspicious ACH and wire activity with a single sign-on through most online banking systems.
"For many years we've been following ACH Alert's innovative financial technology as well as the achievements of their experienced management team," said William Mills III, CEO, William Mills Agency. "We welcome the opportunity to partner with a leader in fraud services, to promote their fintech solutions and strategic vision and to watch the company continue to grow."