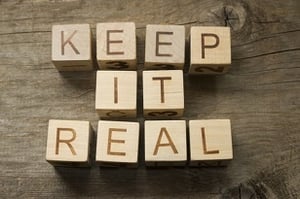 Building an authentic brand in an era of distrust.
As featured in this month's CUES PR Insights.
Do you trust me?
Such a simple question has significant ramifications for credit unions. Every day, millions of people place their trust in credit unions and other financial institutions. They are trusting these institutions with securing their money, having their best financial interests at heart and offering products that are not exploitative.Sadly, trust in banks and financial services is incredibly low. Eroded by the high-profile role large banks played in the market crash of 2007, combined with high-profile unethical and illegal actions, such as the false accounts opened by Wells Fargo employees, trust continues to drop amongst educated consumers. According to Edelman's 2018 report, Trust in Financial Services, educated Americans reported a 20-point drop in trust over 2017's report.